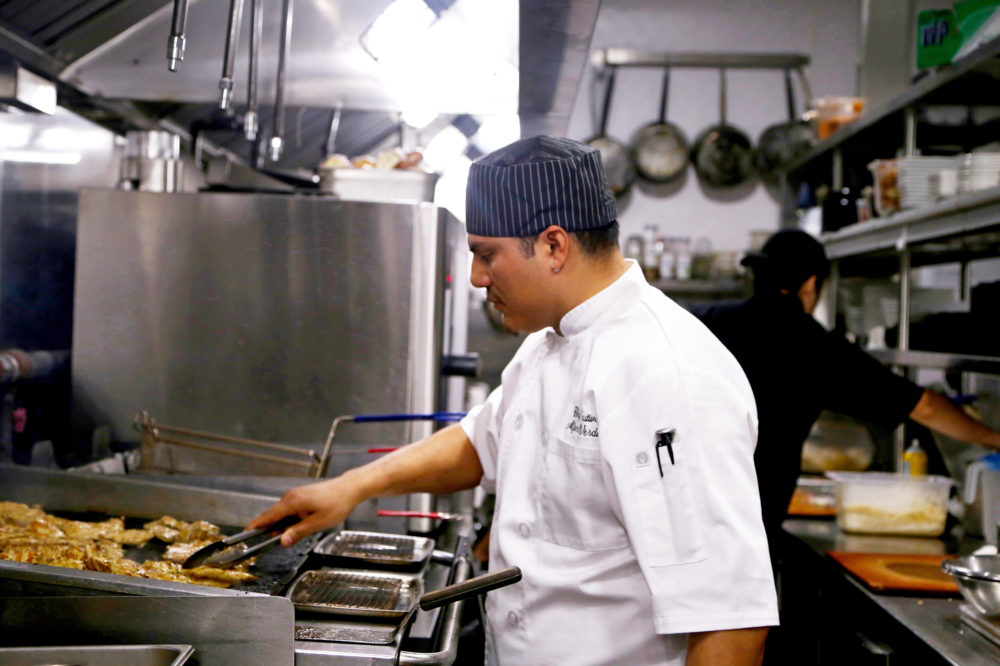 Half of Houston's immigrant labor force work in lower-skilled jobs, according to a new report by the non-partisan research organization Urban Institute.
The report also shows 35 percent of Houston's immigrant labor force as having less than a high school degree.
The report's author, Hamutal Bernstein, said that's higher than the national average. 26 percent of foreign-born employees in the U.S. have less than a high school degree.
Bernstein also said almost a third of Houston's working immigrant population have an advanced degree.
"You've got high concentration at the lower end of the educational spectrum and at the higher end," she said.
In the report, Bernstein also looked at educational opportunities for this section of the workforce.
"You really have to provide services and be really realistic and practical about how to make those training opportunities accessible for people who maybe are working multiple jobs many many hours of the day," said Bernstein.
Median salaries of middle and low-skills workers are also some $7,000 less for immigrants, compared to their native-born counterparts.