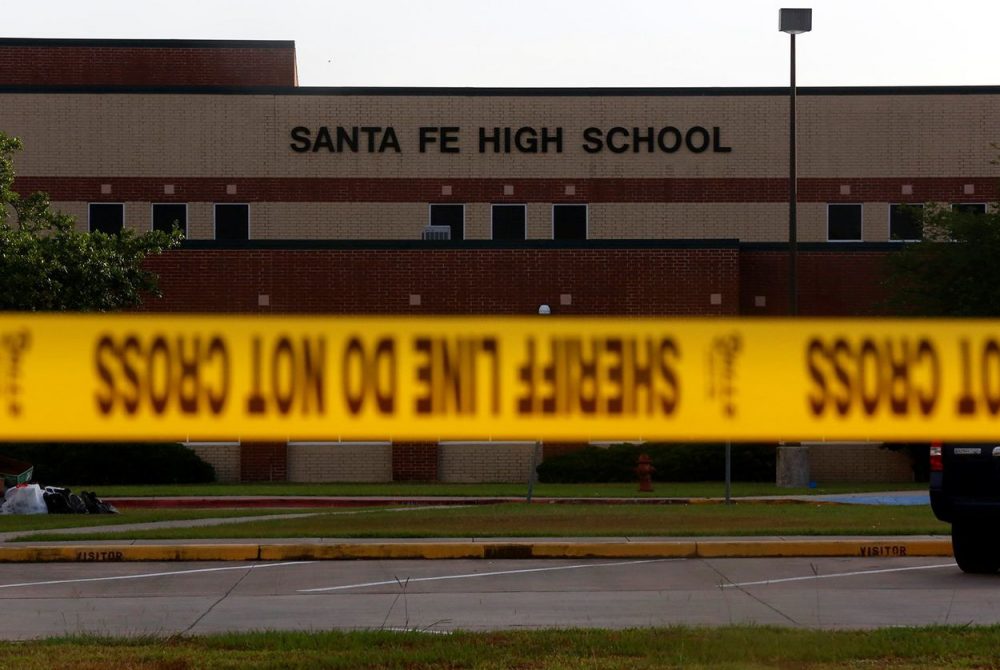 Texas schools have seen a giant spike in student arrests on charges of making terroristic threats and exhibiting firearms, which advocates say is pushing children unnecessarily into the criminal justice system.
A new report from several organizations, including Texas Appleseed and Disability Rights Texas, found that there's been a 156 percent increase in referrals to juvenile probation for terroristic threats. The data from the Texas Juvenile Justice Department also revealed a 600 percent increase in referrals for exhibition of firearms — though most of the charges involved threats to exhibit a weapon, not actual possessions. The data compared referrals from January to May 2018 to the previous year.
Other findings include:
Black students are twice as likely to be arrested on these charges, representing 24 percent of referrals for terrorists threat but only making up 13 percent of the student body.
Children between the ages of 10 and 13 years old saw the largest jump in the number of charges.
By district, the Houston Independent School District had the highest number of referrals from school, making up 5 percent of the state'sreferrals for making a terroristic threat.
By county, Harris County had the highest number of referrals, accounting for 13 percent of all referrals for a terroristic threats.
"While it is important for Texas schools to respond to any threat of violence, it is equally important to ensure that the response is not an overreaction that could have a long-lasting, damaging impact on a child's future," said Deborah Fowler, executive director of Texas Appleseed, in a statement. She said that there are research-based alternatives that are more effective for ensuring school safety and that don't result in the trauma and poor outcomes associated with an arrest.
While the state's juvenile justice department doesn't track students with disabilities, advocates have received a huge increase in cases of students with special needs being charged with felonies for verbal threats.
Dustin Rynders, an attorney with Disability Rights Texas, told News 88.7 that every case he's seen involves students with a disability. He cited one where a child with a significant disability soiled himself at school and was being bullied, and then made a verbal threat — which landed him in the criminal justice system.
"No one wants to feel like they didn't do all they could to stop a school shooting, but what we're forgetting is that, if you look at school shooting after school shooting, you see students who cried out for help in one way or another, and instead of receiving help, they were expelled or disciplined or wrongfully involved potentially with law enforcement," Rynders said.
"We need to take very active steps as a community to make sure that our campuses are safe, but overuse of law enforcement is not the answer.