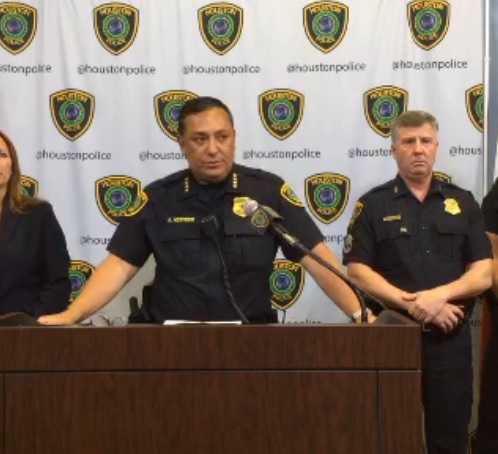 Officers with the Houston Police Department (HPD), in collaboration with local parole officers, arrested 91 individuals with open parole violation warrants for arrest in a two week period, HPD Chief Art Acevedo announced Monday.
Acevedo detailed in a media briefing held at HPD's headquarters, in downtown Houston, that officers assigned to the Major Offenders Division, as well as to the SWAT team and patrol divisions, made the arrests from July 1 to July 15.
"We were strategic, we were tactical, we were focused and what we focused on were the worst of the worst," noted Acevedo, who added that his officers went after "violent offenders."
The Police Chief also underscored there are about 18,000 individuals on parole, because of both violent and non-violent offenses, in greater Houston.
Acevedo explained that, at the beginning of 2018, he instructed HPD's leadership to "put more emphasis on arresting felony parole violators and we're calling this initiative the parole felony initiative."
"It's time for us, as law enforcement agencies, to understand that a small percentage of those on parole are the ones that are committing the majority of the violent crime in this community and throughout the state of Texas," added the Police Chief.
You can watch Chief Acevedo's media briefing here:
Chief @artacevedo Announces Results of Parole Violator Initiative https://t.co/VMf0vea1OA

— Houston Police (@houstonpolice) July 16, 2018