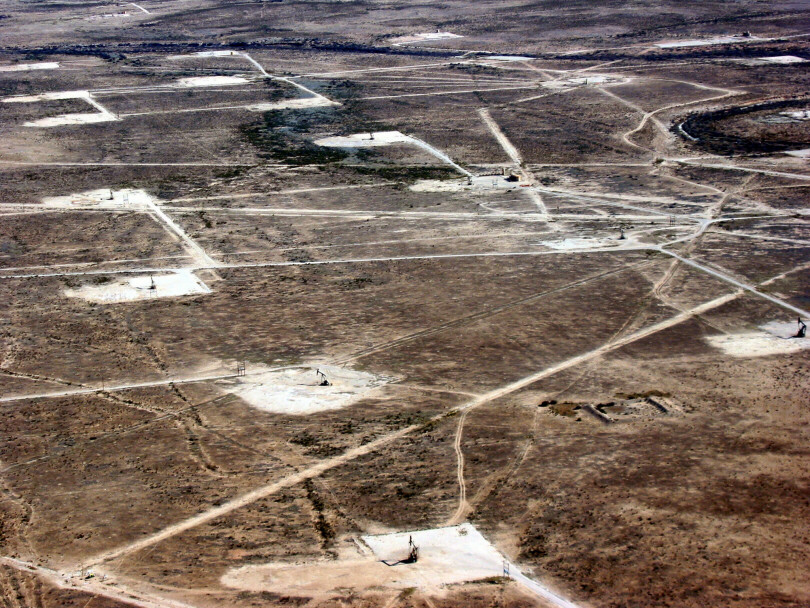 The U.S. could see more than $50 billion worth of oil and gas deals through the rest of 2018, with the research firm DrillingInfo forecasting a rush of mergers and acquisitions in the industry.
The firm says a soon-to-be-released report shows drillers planning to sell off their less-productive land holdings in West and South Texas, among other energy-rich parts of the country.
Oil companies have already been focused on cutting costs and optimizing well performance. DrillingInfo says the next money-saving move on the horizon is companies shedding acreage.
The firm cites the notable example of mining giant BHP Billiton's plans to get out of the U.S. shale business in order to focus on offshore deepwater drilling.
According to a report from Reuters, oil giant BP is the front-runner to acquire BHP's onshore assets:
The move represents a big bet by BP on U.S. oil and gas production at a time when energy prices are rebounding. It would allow it to significantly rebalance its business with oil production, after focusing largely on natural gas assets.
DrillingInfo's Brian Lidsky said oil companies' moves away from "non-core" acreage is happening now because Wall Street capital that funded big land grabs in recent years is drying up.
"There's been more vocal demands by Wall Street on oil and gas executives to move their models from a growth in inventory, to a growth in profits and free cash flow," Lidsky said.
This doesn't necessarily mean there will be less drilling in Texas, just that holdings will change hands across the industry. According to Lidsky, that's mostly good news for Houston-based investment firms that will help fund the land deals.