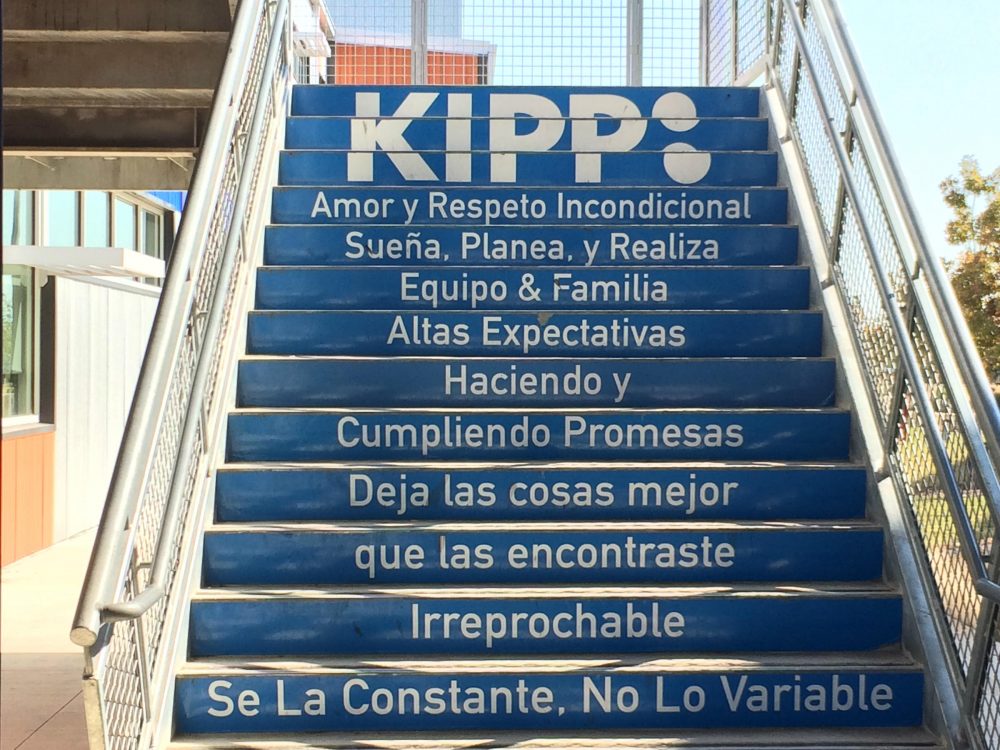 Houston, Austin, Dallas and San Antonio all have KIPP charter schools. Now the separate networks have merged into a statewide charter operator, called KIPP Texas Public Schools.
Before, the different KIPP networks had their own boards and local leadership. Now, they'll share a board of directors and one CEO.
That job will go to Sehba Ali, who's led Houston's KIPP schools for the last six years. She said that the merger will help them open more KIPP campuses.
"With the efficiency that comes with our size of 52 schools, we can provide immediate support for a new school — whether it's in one of our existing regions or in a new market down the line — in a much more robust way than a new school starting in a new market as one single school could do on its own," Ali said.
Ali said that the merger will mean some streamlining between the different areas, but she didn't provide an estimate for those savings and estimates that less than 1 percent of KIPP's workforce will lose their jobs. She added that any money saved will be reinvested in the classroom.
Mark Larson — who started and led KIPP San Antonio Public Schools — will serve as the Chief Growth Officer for KIPP Texas.
"We will be able to roll out stronger curriculum materials. We'll be able to provide even stronger instructional coaching for our teachers," Larson said. "We believe that, collectively and comprehensively, this will continue to improve our student experience and our student success."
The Texas Education Agency has already signed off on the plan. That means KIPP Texas will start the new school year with almost 28,000 students and over 50 campuses, making it the second largest charter in the state, after IDEA Public Schools.