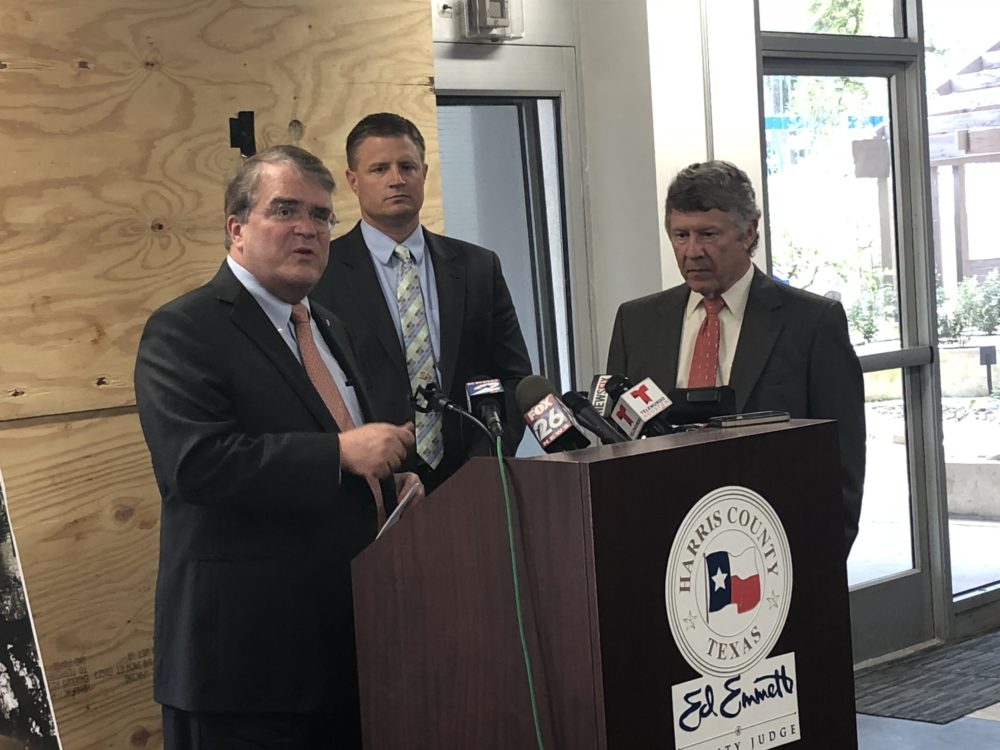 Just over six weeks remain before Harris County residents vote on $2.5 billion worth of flood control bonds. Republican Congressman John Culberson has just endorsed the bond package.
Culberson, who is running for reelection in Texas 7th Congressional District, touted his own work on the House Appropriations Committee in steering nearly $5 billion to Harris County to complete long-delayed flood control projects.
But Culberson said passing the bond package was essential to reduce the risk of future floods to county residents, "because that will increase the amount of money that Harris County can put on the table, which enables me as the appropriator to put more federal dollars into the project, because for every local dollar that Harris County puts up, I can match it with at least $3, up to $3, and in some cases more."
Culberson made his announcement alongside Harris County Judge Ed Emmett at the Evelyn Rubenstein Jewish Community Center in Southwest Houston. The center is just finishing renovations ten months after suffering severe flood damage during Harvey.
Lizzie Pannill Fletcher, Culberson's Democratic opponent in November, released a statement saying, "Congressman Culberson's election year press conference is a nice gesture, but it does nothing to change the nearly two decades he has spent in Washington undermining critical investments in infrastructure that would help our community prepare for flooding."