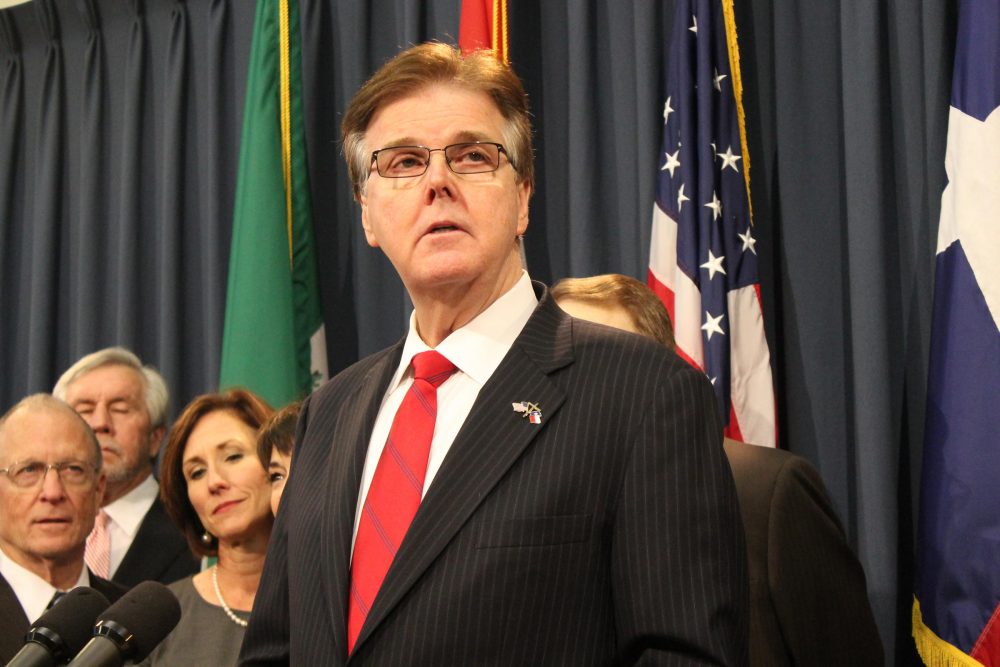 Governor Greg Abbott suggested state lawmakers explore the possibility of a "Red Flag" law, as a way of deterring school shootings. Such a law would let a judge temporarily take away a person's guns if the gun owner is deemed a threat to himself or others.
When the Texas Republican Party held its convention last month, it adopted a platform that staunchly opposed any such measure. The GOP platform certainly doesn't help the chances of such a law passing. But what's likely to matter more is the stance of one man.
"If Lieutenant Governor Dan Patrick is not behind the legislation, it will not become law," says Mark Jones, professor of political science at Rice University. "Lieutenant Governor Patrick effectively controls what legislation gets considered in the Senate and what legislation passes in the Senate, and if he isn't supportive of some legislation, then it has no hope whatsoever of actually becoming law, regardless of what Governor Abbott or members of the Texas House believe."
Patrick is heavily favored to win reelection as lieutenant governor this fall. Jones forecasts the November elections will leave Republicans in control of nearly two-thirds of both chambers of the Texas Legislature.
Patrick hasn't publicly stated his position on a potential Red Flag law. He has charged a Senate select committee with determining the merits of such a measure. The committee is scheduled to meet later this month.