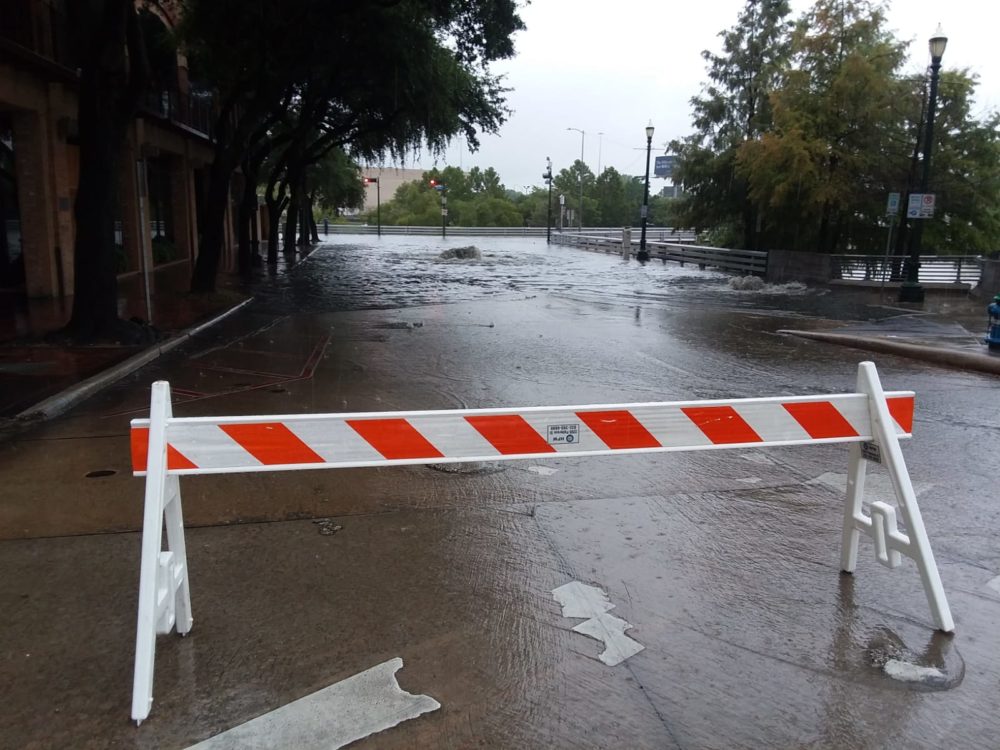 It was a little bit of déjà vu for Houstonians yesterday as we marked another holiday with street flooding — this time the Fourth of July.
While, it wasn't as severe as the Tax Day Flood or Memorial Day Flood, it's a reminder of how quickly our region can become water-logged.
Nearly a year after Harvey's devastation, have we made much progress in preventing flooding in Greater Houston? Are we any better off?
In the audio above, Houston Matters producer Maggie Martin asks that question of Sam Brody, director of the Center for Texas Beaches and Shores at Texas A&M University at Galveston.
Then, host Craig Cohen talks with Christof Spieler of the Greater Houston Flood Mitigation Consortium about the progress that's been made so far and what still needs to be done.