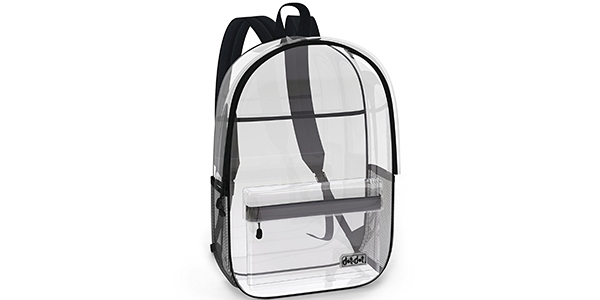 A new "clear backpack" policy will begin at Cypress-Fairbanks ISD schools, this fall.
According to the district website, district middle school and high school students will be required to have the clear backpacks.
Elementary school students will be allowed to continue using traditional backpacks.
The district says band and athletic bags are still allowed, but must be stored upon arrival at school.
In a message to parents, Cy-Fair ISD Superintendent Mark Henry announced Thursday the move comes as a recommendation from the district safety and security committee.
"In an effort to improve the safety measures currently in place, one of the decisions that came out of our meetings is to require all high school and middle school students to use clear backpacks beginning in the fall. Band and athletic bags, as well as drill and cheer team bags, will still be permitted," said Henry.