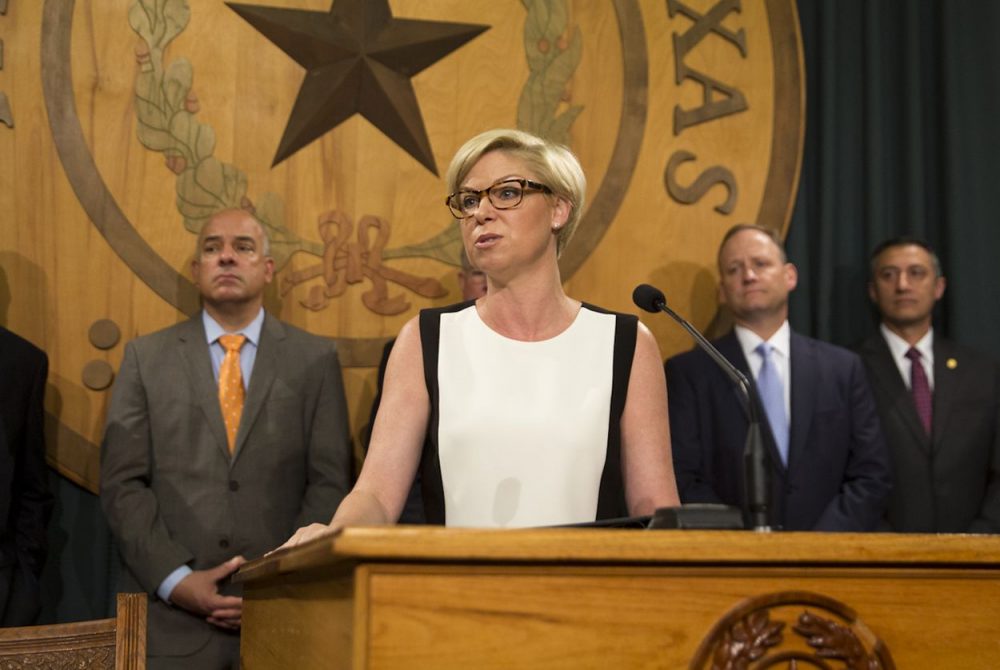 From paralyzed Texans trapped in bed for hours on end to children denied care vital to keeping them alive, a recent investigation by The Dallas Morning News revealed how the state is failing to provide care for some of its most vulnerable citizens. Lawmakers will meet this month to see what they can do about it.
The House Human Services Committee is scheduled to meet Wednesday to discuss the state's managed care system, in which Texas hires private companies to coordinate health care for many people on Medicaid, the federal-state health insurance program. On June 27, the House General Investigating and Ethics Committee and a subcommittee of House Appropriations will discuss the newspaper's report.
The investigation released by The Dallas Morning News this month found that Medicaid managed care companies withhold patient care and medical equipment under a system that pays them a flat fee for every Texan in the program. The government-subsidized health care system has expanded in Texas in recent years and money that the companies don't spend caring for Texans can go toward paying lobbyists and executives' bonuses, the newspaper reported. Among other findings in the series:
The managed care companies said in the newspaper's report that they follow state guidelines. A spokeswoman for the Health and Human Services Commission said in a statement that the agency's most important mission is "making sure people get the services they need."
"Texas, like many states in the nation, faces challenges on rates, networks, financial resources, and quality of care," the statement said. "All of these challenges have our ongoing attention and need to be strengthened in order for us to have a successful program. While we have made notable improvements, we are committed to doing more."
Lawmakers have expressed anger at the report's findings, urging for greater oversight and steps to fix problems with the system.
State Rep. Sarah Davis, R-West University Place, chair of the two committees presiding over the June 27 hearing, said in a news release that the hearing was especially necessary following the recent resignations of leadership in the Health and Human Services Commission. Charles Smith, the agency's former executive commissioner, retired from his position earlier this year, and many of the commission's senior staffers resigned in the year prior.
"This hearing seeks to pave the path forward for the agency and managed care," Davis said in the statement. "If properly administered, and with strict oversight, managed care can produce positive outcomes for our most vulnerable."
State Sen. Charles Schwertner, R-Georgetown, chair of the Senate Health and Human Services Committee, said in a statement to The Texas Tribune that he has made a "concerted effort" to hold managed care organizations accountable by "improving legislative oversight, enacting strong financial penalties when these organizations fail to meet their obligations to patients, and ensuring that an adequate network of physicians and other health care providers are available to serve our state's most vulnerable citizens."
"As we approach the legislative session, it's important that we take concrete steps to address these ongoing challenges while renewing our commitment to care to those Texans who are unable to care for themselves," Schwertner said. The Legislature convenes in January.
State Rep. Donna Howard, D-Austin, told the Tribune that she and her colleagues were horrified reading the report. Still, Howard said that when properly overseen and executed, managed care can work and provide quality care to the most vulnerable Texans. But cost containment, Howard said, has overtaken healthcare as the primary priority for managed care, leading to neglect.
Howard was also distraught at the inaccurate information given to patients about healthcare providers willing to take them in. If it weren't for the Morning News' reporting, she probably never would have known the full extent of the problem.
"This is just one more example of investigative journalism providing accountability for the state rather than the state doing it itself," Howard said. "We saw it with the foster care system, we saw it with special education, we've seen it over and over again, and we're seeing it this time."
State Rep. Sergio Muñoz Jr., D-Palmview, said he was not surprised by the report's findings. Muñoz serves as the vice-chair of the House Insurance Committee and has proposed legislation numerous times in the past to improve transparency within the managed care system. His past attempts at improving managed care, however, always died in committee, he said.
Muñoz said he hopes the newspaper's reporting will make more people aware of the changes needed to improve the accuracy of information and transparency in managed care
"I applaud the work if it is being put out there in the open for more people to see, but the concerns and the challenges that are mentioned in the article is a story that in my opinion, in my experience, we've heard time and time again," he said, later adding: "And I feel this session will be no different."