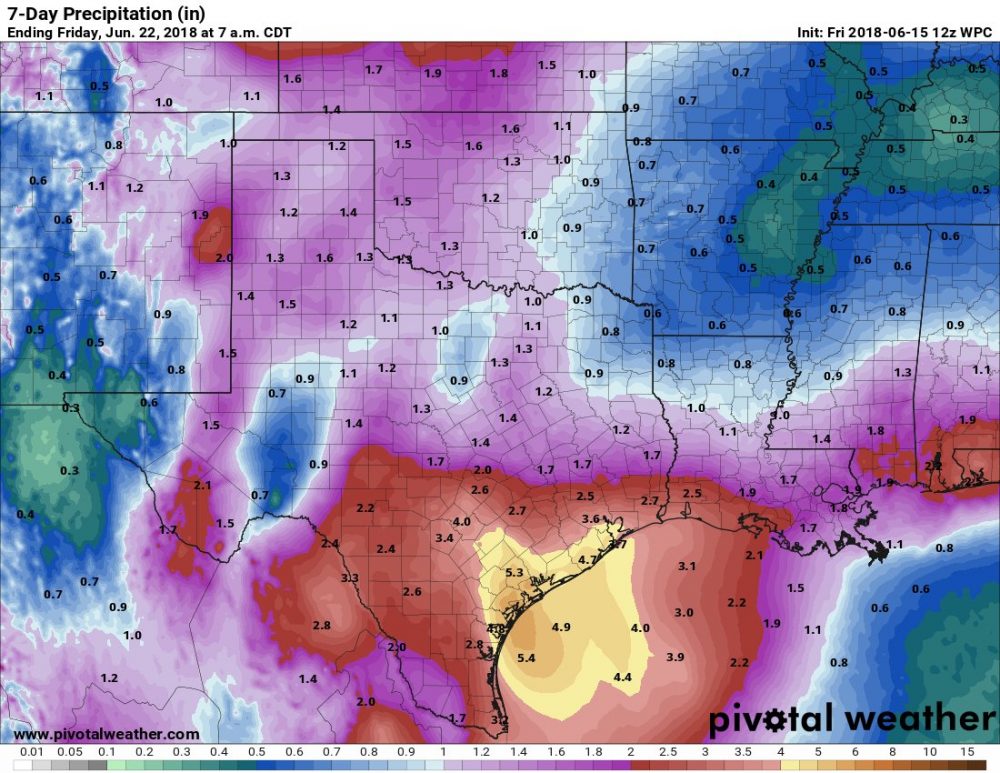 Harris County emergency management officials are monitoring a tropical disturbance in the Gulf that's slated to bring heavy downpours to the Houston area for the early part of the week.
It could also bring the possibility of street flooding.
Forecasters say expect a range of about 1-3 inches north of I-10 to 3-6 inches south of I-10.
Use extra caution while driving on the roads and plan for extra time during your commute.