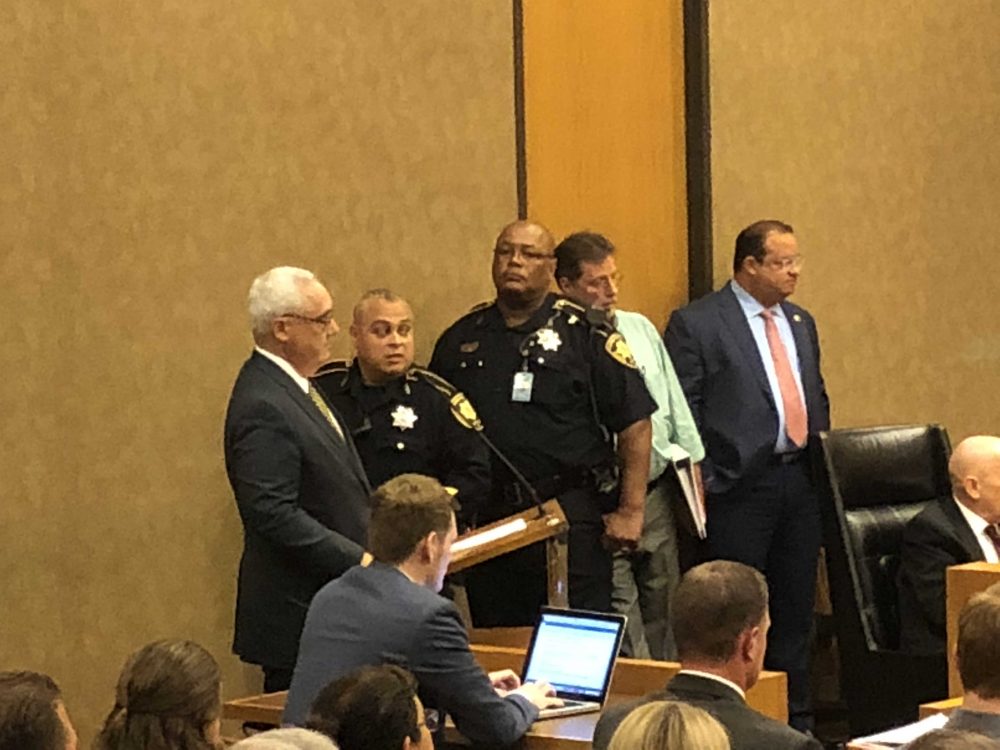 Harris County's chief public defender will hold onto his job, for now. Harris County Commissioners decided Tuesday not to vote on whether to fire Alex Bunin over allegations that he leaked the personal information of dozens of juvenile defendants. Bunin says that any information he provided was to advance his clients' interests.
Bunin's case will now go to the Harris County Public Defender Board for review. George McCall "Mac" Secrest, a former chair of the board, was one of several attorneys who came to Commissioners Court to speak up for Bunin.
"Alex Bunin is a department head," Secrest told the commissioners. "He's hired by you folks. You guys got to make the call. That's your decision. But he also has a duty and an allegiance, and I say this with all respect, not to any one of you but to his clients. And by definition, what he does in support of his clients from time to time is going to rub you all the wrong way."
Bunin has admitted to providing confidential details on 78 juvenile defendants to a bail reform advocate.
Correction: The original version of this story stated that Chief Public Defender Bunin also provided confidential information to representatives of the "Full Frontal with Samantha Bee" television show. An attorney in the public defender's office said the information provided to Full Frontal with Samantha Bee did not relate to the juvenile defendants and was not confidential. We regret the error.