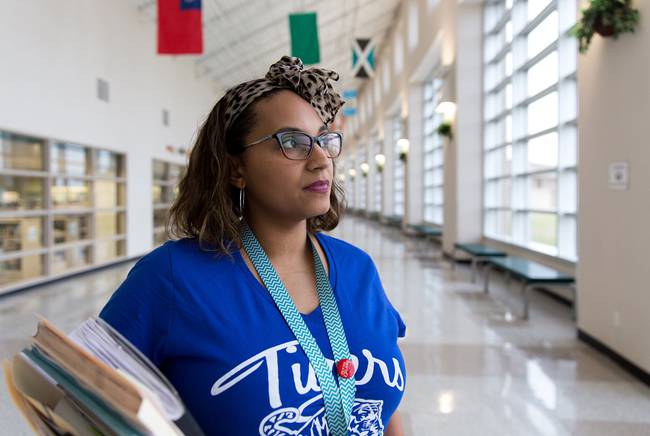 The Texas Education Agency has proposed giving some schools a break on meeting state standards — but not others — because of Hurricane Harvey.
According to some teachers and superintendents, the proposed waivers don't go far enough. Schools and districts would only get a pass on state grades if they meet certain criteria, for example if they were closed for 10 days during the storm or had a certain percent of students or teachers homeless.
Alief Superintendent HD Chambers told News 88.7 that he's concerned about drawing hard and fast lines and using metrics like that.
"While I appreciate it, I'm not sure why there wasn't a decision to waive them on the side of caution because everyone was impacted, students and staff," Chambers said.
LaTonya Goffney, the incoming superintendent for the Aldine Independent School District, said that it would be difficult to parse the impact on two districts, but the same community.
"For example, Spring and Aldine, we're right next to one another," Goffney said. "And let's say Spring receives a waiver and Aldine doesn't. How do you explain to a community that was equally impacted how that decision was made?"
Similarly, the Houston Federation of Teachers blasted the proposed waivers. The union's president, Zeph Capo, said that communities like Sunnyside — where the struggling Worthing High School isn't expected to receive one — weren't as prepared for the storm. Capo said in a statement that the commissioner's decision shows a lack of understanding.
"Harvey did not skip across schools or neighborhoods when it flooded our streets in August, and neither should the TEA," Capo said.
On Wednesday Houston Mayor Sylvester Turner expressed his views on the wavier plan: click on the audio below to listen