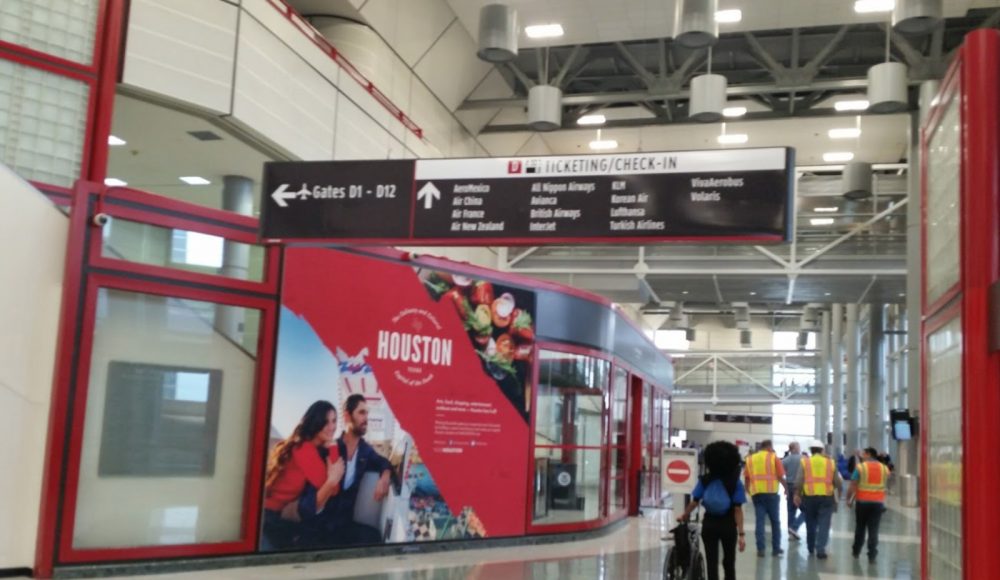 Bush Intercontinental Airport's Terminal D was cleared around 10:00 a.m. on Wednesday after an incident with a passenger who claimed having explosives in a bag or backpack, according to the airport's press office.
The airport, commercially known by the letters IAH, reported in a tweet that an "impatient passenger" had made "comments" at a ticket counter that caused alarm, to the extent that the Houston Police Department's (HPD) bomb squad was sent to IAH.
However, IAH spokesman Bill Begley told KTRK-ABC 13 Eyewitness News, it was determined that the contents of the bag or backpack were "benign." Nevertheless, according to Begley, the passenger was detained.
Terminal D is cleared as safe and open following comments from an impatient passenger at a ticket counter. There are no other delays or impacts to flights at this time. #fly2houston

— Houston Bush Airport (@iah) June 6, 2018
IAH officials temporarily closed the ticketing area for Terminal D, according to Begley, who detailed the incident happened around 9:30 a.m.