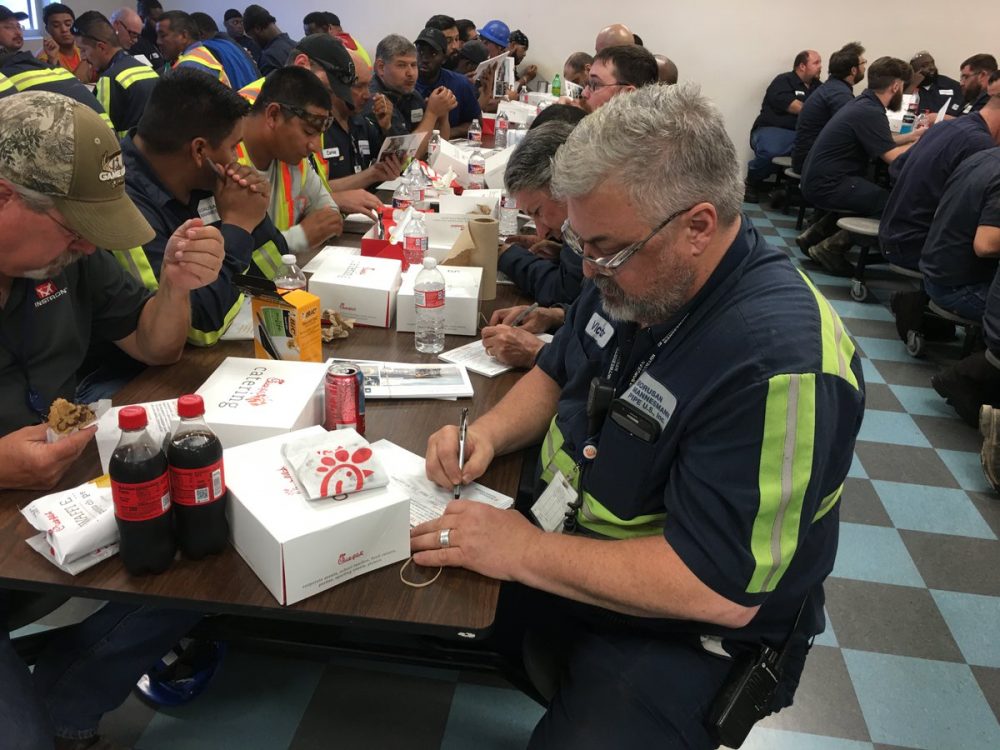 Workers of Baytown steel manufacturing company Borusan Mannesmann are writing postcards to President Donald Trump, Texas Gov. Greg Abbott, Sens. John Cornyn and Ted Cruz and other politicians asking for a temporary exemption from tariffs on steel from Turkey.
The Trump administration has slapped tariffs on steel and aluminum from many countries, including Canada, Mexico and the European Union.
The company's CEO Joel Johnson said he is offering the president a deal. If it doesn't have to pay the new 25 percent tax on steel pipe from Turkey for the next two years, Borusan Mannesmann will be able to build a second facility in Baytown.
Johnson said the company will then no longer need to import pipe.
Vice President of Human Resources David Victor said the new tariffs have already cost the company $2.5 million – in just about one month.
MORE: Joel Johnson Discusses Tariff Exemption on Houston Matters