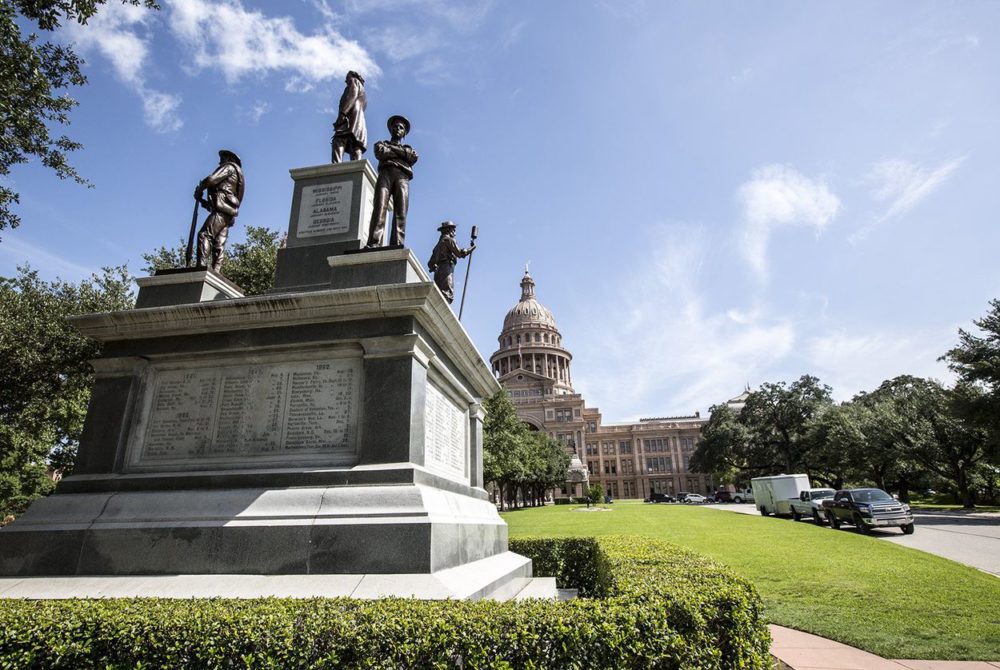 Texas has removed 31 Confederate symbols over the last three years, more than any other state in the nation. That's according to a new study from the Southern Poverty Law Center.
The civil rights group began tracking these markers in 2015, after a white supremacist shot and killed nine African-American parishioners at a historic church in Charleston, South Carolina.
Since that massacre, 110 Confederate symbols have been removed across the country, from taking down monuments to name changes for schools.
Heidi Beirich, with the Southern Poverty Law Center, explains that most of the markers removed in Texas have been in the state's major cities, like Houston and San Antonio.
"So it's been in sort of the larger communities, and Austin is where the most change has been made, but that said, Austin still has quite a few confederate symbols a lot of them kind of near the Capitol, which I think is sort of interesting, there's still nine of them in Travis County," said Beirich.
While Texas has removed the most Confederate markers since 2015, it still has among the most in the country, more than 200. It's second only to Virginia, which has over 240.
MORE: Heidi Beirich of the Southern Poverty Law Center Discusses Texas Confederate Markers on Houston Matters