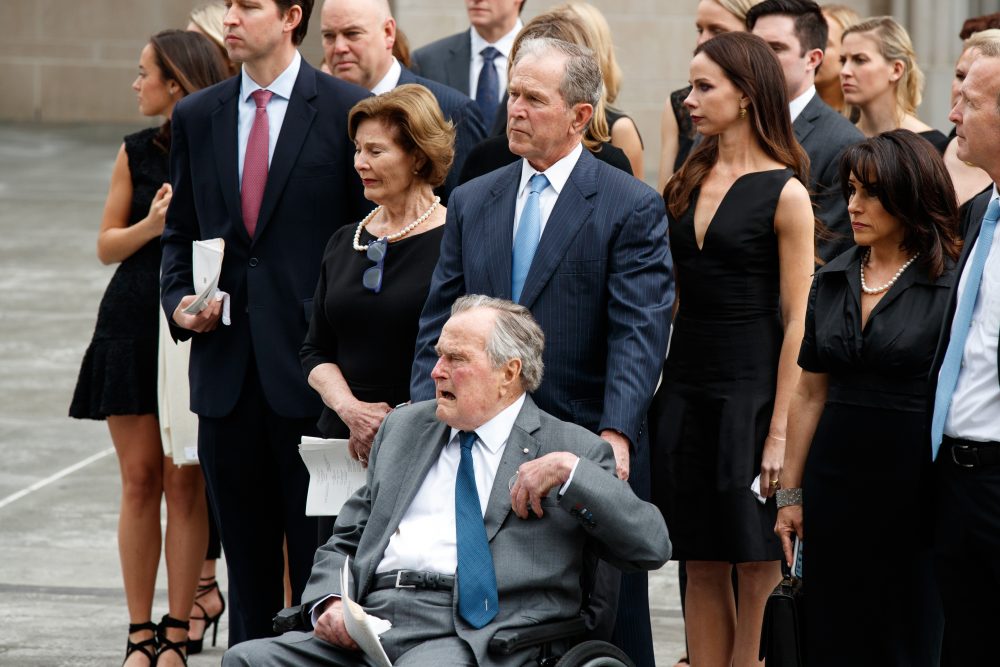 Former President George H. W. Bush was discharged from a Maine hospital Monday, according to a tweet from Bush's spokesman Jim McGrath.
Bush had been hospitalized on May 27. That was his second hospitalization after the passing of former First Lady Barbara Bush back in April.
https://twitter.com/jgm41/status/1003678794262220800
Last Friday, June 1, 2018, Former President George H.W. Bush tweeted a photo of himself in a hospital bed reading a book about his marriage to Barbara Bush.
Enjoying a great book and a wonderful walk down memory lane this morning. Yet another reminder of just how lucky I have been in life. Very proud of the author and co-author too. More at: https://t.co/W0XmyMi5Ie pic.twitter.com/53GhdnptNk

— George Bush (@GeorgeHWBush) June 1, 2018