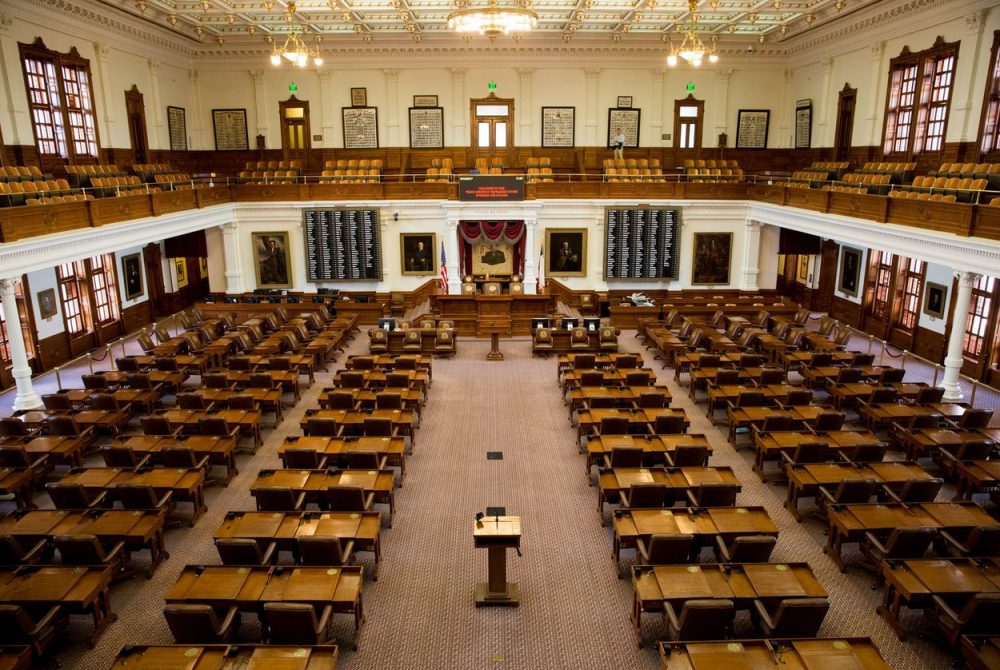 Almost every election cycle, certain candidates for the Texas Legislature and Congress face allegations they don't live in the districts they're trying to represent. And this year is no different.
Deanna Metzger, the Republican who will challenge state Rep. Victoria Neave, D-Dallas, this fall, faced allegations that she actually lived in Fort Worth. According to an investigation by WFAA, the home in Dallas County where Metzger registered to vote had been vacant for more than a year. (Metzger told the television station that she met all the requirements to represent the district.)
One of the most heated residency debates in recent memory came in 2010 when Brian Birdwell of Granbury won election to the state Senate. The fact that Birdwell, a Republican, voted in Virginia in 2006 established him as a resident of that state, Democrats argued in a lawsuit at the time.
Texas' 5th Court of Appeals ultimately sided with Birdwell — which is common. According to Harold Cook, a Democratic political strategist based in Austin,most residency challenges that are brought to court are ultimately shot down.
"The law is what it is and those [challenges] hardly ever prevail," Cook said.
That's especially true for state legislative candidates because the state law that defines residency requirements is hardly cut and dry.
"Residency is the squishiest concept in Texas jurisprudence," said former Texas Ethics Commissioner Ross Fischer. "It's completely subjective."
Under state law, a candidate has to live in the district he or she hopes to represent for a year before election day. For most local offices, like a city council or school board seat, candidates have to live in the district for at least six months prior to election day.
If a candidate wants to file suit claiming her opponent doesn't live in the district, the case is notoriously hard to prove.
That's because residency is legally defined as a state of mind rather than a physical presence, Cook said.
"You can claim as your residence wherever you intend to return to and live some day. It's not a question of where is the pillow that you lay your head on every night," Cook said. "That would be the common sense answer to a 'where do you live' question."
There are also some instances where a candidate doesn't have to live in the district continually in the year or so leading up to an election. A college student who lives in one district but goes to college in another can run for office in his hometown even though he's been at school for nine months, for example.
"You don't always have to have continuous residence as long as you intend to return to your former residence when you're done with public business," said Hugh Brady, a law professor at the University of Texas at Austin. "As long as you have an intent to return, you can vote and run for office."
"It's pretty hard to knock somebody out of the race unless they just have no connection whatsoever with the area," he added.
Lastly, candidates can own a piece property or a business in a district and then claim that district as their residence.
"Some people who run for office, particularly wealthier candidates, will have several residences," said Cal Jillson, a political science professor at Southern Methodist University. "That opens up the possibility that they can run in the district of their choice, or they might buy a second or third residence in order to position themselves for a future run in a district that they don't live in full time."
On the federal level, the U.S. Constitution requires U.S. House members to be at least 25 years old, have been a U.S. citizen for at least 7 years and live in the state they represent. There's no rule that says they have to live in the district they're running to represent.
Changing that would require a constitutional amendment, Fischer said.
"The idea is that the framers of the constitution wanted the members of the U.S. House elected uniformly," he added, "and not with different requirements from state to state."
The Washington Post documented in 2017 that U.S. Reps. Lloyd Doggett, D-Austin, and Will Hurd, R-Helotes, both lived outside the districts they represent in Congress. But that was "a political problem, not a legal problem," Fischer said.
The bottom line: To run for a seat in the U.S. House, you must live in Texas. To run for a seat in the state Legislature, you have to have been a resident of the district you're trying to represent for at least one year prior to election day. But it's notoriously difficult to disprove someone's residency claim.