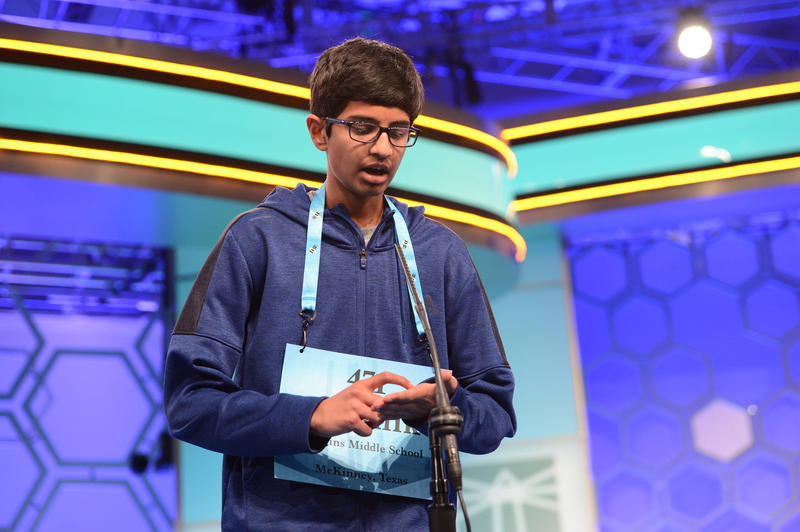 Karthik Nemmani of McKinney defeated 15 finalists, including three North Texans, in the 2018 annual Scripps National Spelling Bee Thursday night.
Nemmani, 14, won the bee on the word "koinonia" in Round 18. The Scoggins Middle School eighth-grader also spelled "haecceitas" correctly after 12-year-old Naysa Modi from Frisco missed the word "Bewusstseinslage" in the final round. Abhijay Kodali, 11, of Flower Mound came in third after misspelling "aalii."
"I had confidence, but I didn't really think it could happen," Nemmani said after the trophy was presented. "It was a dream come true."
Congratulations to Karthik Nemmani, #Speller471, the 2018 Scripps National Spelling Bee Champion. He correctly spelled "koinonia" to win the title. #SpellingBee pic.twitter.com/IyjGWmKg3W

— Scripps National Spelling Bee (@ScrippsBee) June 1, 2018
Students from North Texas made up a quarter of the 16 finalists. Rohan Raja, 12, of Irving was eliminated in the ninth round on the word, "loratadine."
The competition dwindled from more than 500 students who traveled to Washington D.C. from across the country this week. The finals began Thursday morning with 41 spellers. (Click here to get to know them.)
The last Texan to win the national spelling bee was Nihar Saireddy Janga from Austin in 2016. He was co-winner with Jairam Jagadeesh Hathwar. Just 11 at the time, Janga was the youngest speller ever to win the national spelling bee.
Last year's winner was then-12-year-old Ananya Vinay of Fresno, California.