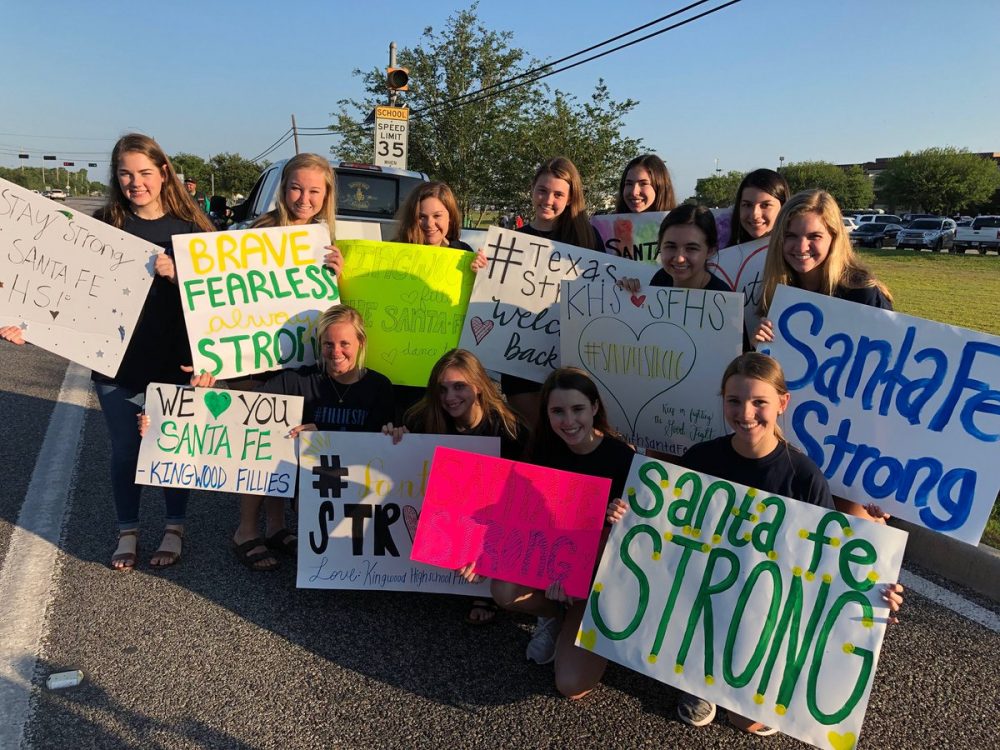 The Santa Fe Independent School District will receive $1 million from the federal government to help recover from the recent school shooting. The award was announced Thursday, the same day that President Donald Trump met with families and community leaders from Santa Fe.
In the announcement, U.S. Education Secretary Betsy DeVos said that "no student, parent or educator should have to experience the trauma suffered by so many at Santa Fe High School and other schools throughout the country."
She said that the grant will help provide services in the immediate recovery in Santa Fe. It's part of the U.S. Education Department's school emergency response to violence, or SERV, grant.
Earlier this year, federal officials awarded another million dollar grant to Broward County Public Schools in South Florida, which saw another massive school shooting in Parkland.
DeVos said that the department continues to focus on ways to prevent violence and keep students safe at school.