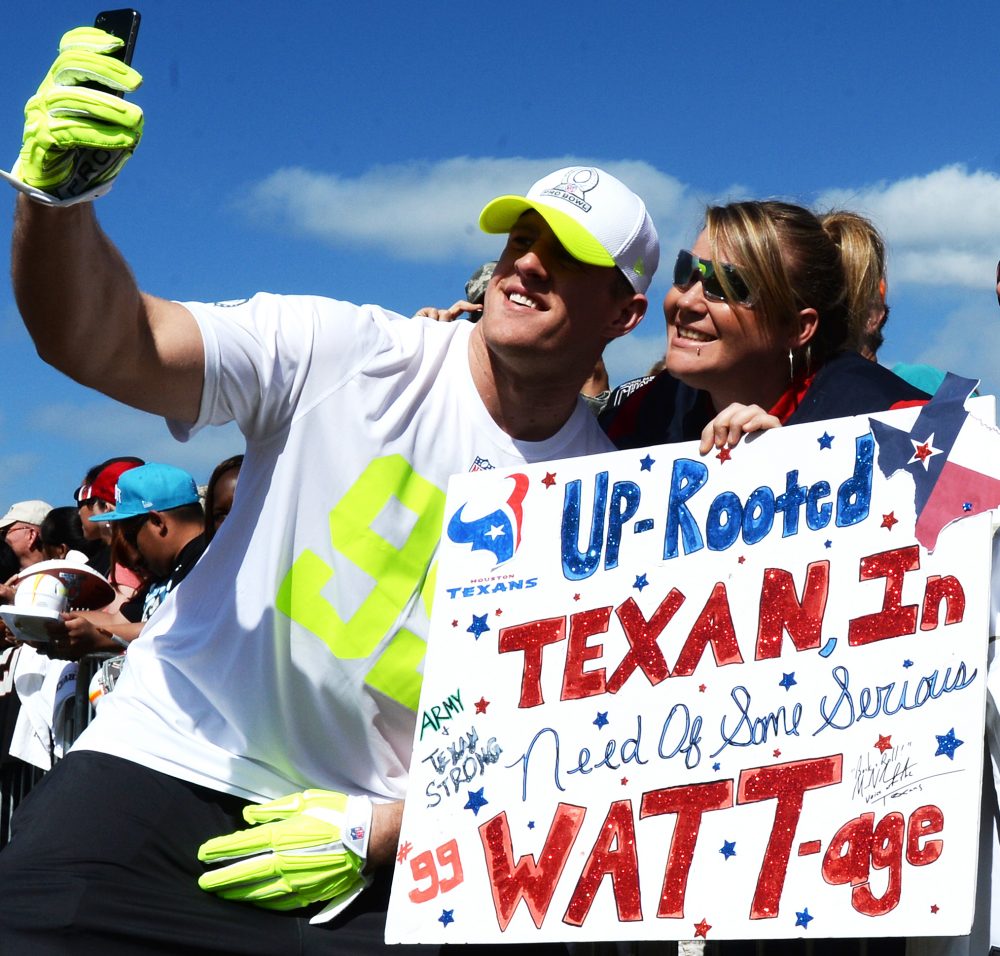 The Baylor College Of Medicine said it will give Houston Texans defensive end J.J. Watt an honorary degree at a commencement ceremony Tuesday.
The college said it gives its Doctor of Humanities in Medicine degree to individuals who have provided exceptional support or service to the community at large.
Watt raised $37 million after Hurricane Harvey for relief efforts. Baylor College of Medicine said the Justin J. Watt Foundation also provides after-school opportunities for children.