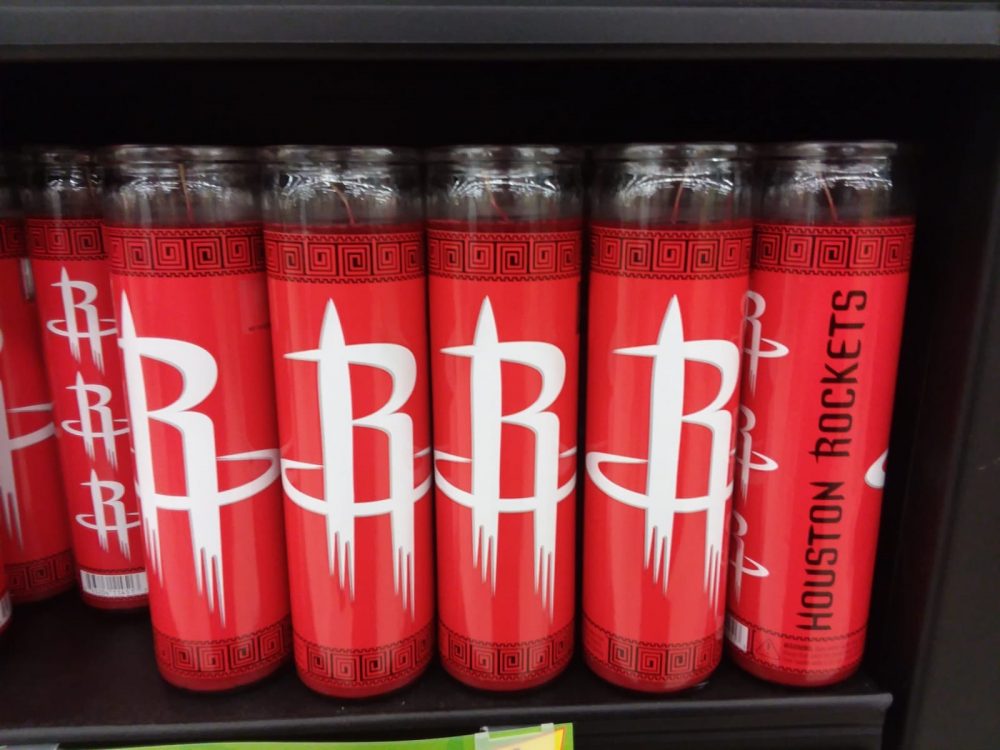 When the Houston Rockets suit up for Thursday night's Western Conference finals game, they'll carry onto the court a remembrance of the 10 people who lost their lives in last week's Texas school shooting in Santa Fe.
Each player's uniform will feature a gray rectangular patch on one shoulder that will read: "Santa Fe HS" when they meet the Golden State Warriors in Game 5. The words will be in green writing with a yellow outline as a nod to the school's colors.
"If it moves two or three people to understand that we've got to have some change, that would be great," coach Mike D'Antoni said. "Your heart goes out to them and it puts you back in reality real quick. It's just time for something to change. We just can't go on (like this)."
The patches are one of several tributes the team plans in the first home game since Friday's shooting. Eight students and two teachers died at the school, located 30 miles from downtown Houston. A 17-year-old student is being held on capital murder charges.
The high school's choir will perform the national anthem and there will be a moment of silence and a video tribute prior to tipoff to remember the victims.
Before answering questions about the series Friday, Chris Paul sent his condolences to those affected by the shooting, and the star guard addressed the tragedy again in an on-court interview with TNT after Tuesday night's win.
"The city of Houston, we're going to need you," Paul said. "We're going to need you Game 5. The city has been through a tough time with the things in Santa Fe. But … hopefully basketball can be a way that people can come and ease their minds if only for a second. Houston, we're coming home."
Santa Fe's senior class, which is about 300 students, and administrators have been invited to attend the game as guests of owner Tilman Fertitta. The Rockets also will honor first responders on the court. Fertitta was born and grew up in Galveston, Texas, which is in the same county as Santa Fe, and hopes his gesture can help raise the spirits of students trying to find a sense of normalcy after the shooting.
"I have roots in Galveston County. Everybody knows that," Fertitta told reporters Tuesday night. "I played on that football field in Santa Fe. We just wanted to step up … just something we can do to recognize the deceased and let the survivors have a great time."
Proceeds from Thursday night's charity raffle will go to the Santa Fe Strong Memorial Fund.
The Rockets have joined the city's other professional sports teams in honoring those affected by the shooting. On Tuesday, the Houston Astros donned T-shirts during batting practice that said: "Santa Fe Strong." Houston Texans star J.J. Watt pledged to pay for the funerals of all the victims and visited with some of those wounded in the shooting at a local hospital Monday.
"We have to all come together, obviously, politicians mainly, need to come together and get it right," Texans' coach Bill O'Brien said. "Whatever the answer is, they need to come together and get it right because it's got to stop happening. But what J.J. has done, nothing surprises me with J.J. He really cares about Houston. He cares about people, and it's a great thing."