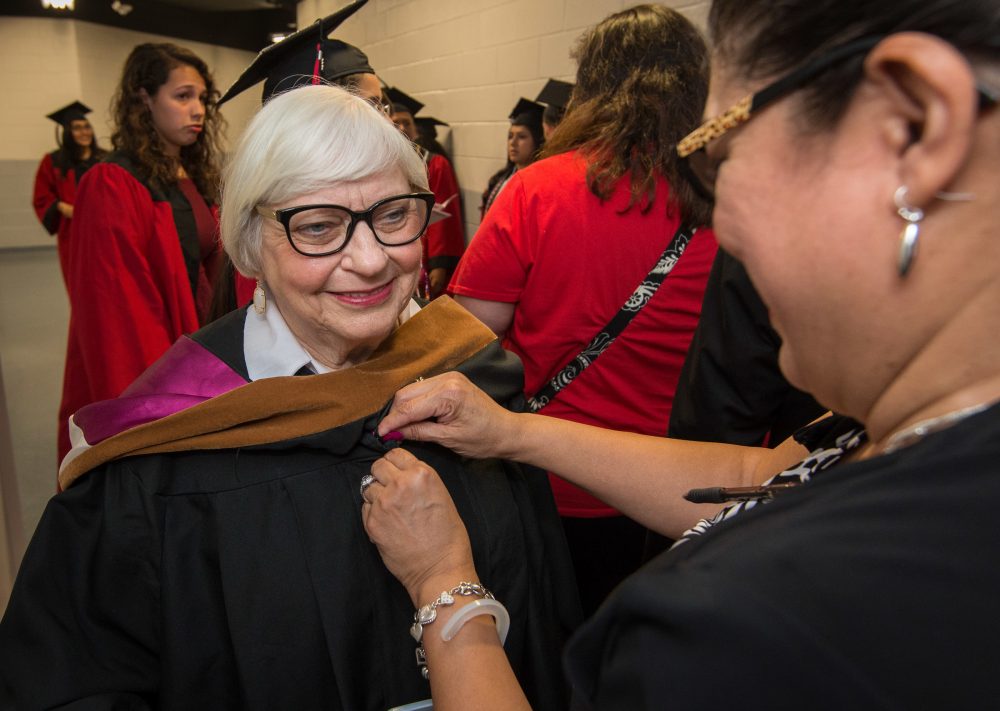 An investigation into a popular Houston principal has uncovered evidence of grade changes and other issues.
Outside attorneys hired by the Houston Independent School District have examined Furr High School since its principal Bertie Simmons was removed last fall.
The district said that it can't comment on Simmons' employment status. But in a statement, the Houston district said that independent attorneys found grade changes that didn't comply with state law.
In some cases, they discovered school administrators at Furr High had changed grades without the teachers who taught the classes even realizing it.
Other findings include:
Teachers were told not to assign grades below 50 percent, regardless of student performance;

Grades were changed at the end of the semester, in what appears to be an effort to give students passing grades that they hadn't earned;

and credits were awarded to students who hadn't met attendance requirements.
Simmons had led Furr High school for over 10 years and the school got national attention when it won a $10 million grant.
In response to HISD's findings, Simmons' attorney Scott Newar said in an email that HISD's "'investigation' always was and remains a farce designed to justify its illegal discrimination and retaliation against Dr. Simmons."
"Dr. Simmons very much looks forward to holding HISD accountable for its illegal conduct in a court of law," Newar wrote. "It is HISD's Board of Trustees and HISD administrators who should be investigated for their illegal conduct and for continuing to place their selfish interests above the students' and the taxpayers'."
Newar said that Simmons has been given verbal notice that she will lose her job. She has been on administrative leave since the fall.