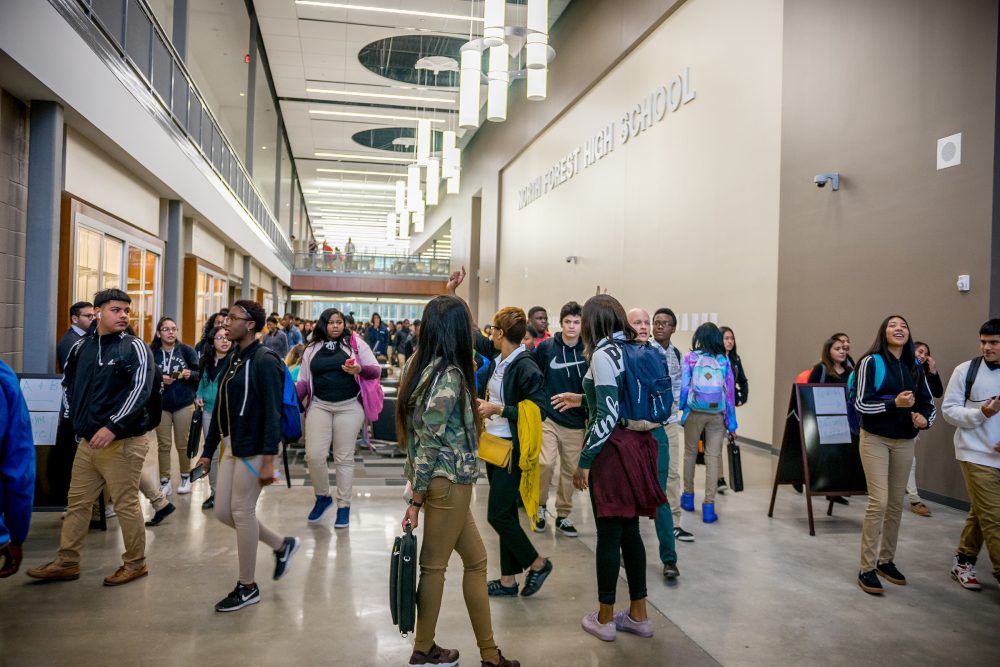 Starting this summer, 20 high school sophomores, juniors and seniors from across Greater Houston will spend a year learning to engage in civics. They'll also study how to manage projects and lead their own effort to improve their community.
The effort is the brainchild of the Houston ISD Student Congress, reflecting the rise of student activism across the country and in Houston.
It's called the Institute of Engagement and it's meant to support the next generation of civic leaders for Greater Houston.
"We're pulling resources from all across the community to give them a really engaging curriculum and to really give them a rubber stamp in their communities," Uyiosa Elegon recently told the Houston school board. He graduated from DeBakey High School and attends the University of Houston.
The program is free for participants and will kick off this summer with an intensive workshop at Rice University, funded by the Simmons Foundation.
The idea is to support new civic leaders who can take ownership of Houston's problems and find solutions.
While the Houston ISD Student Congress brings together leaders from high schools across the state's largest district, the new civic fellowship is open to students from other school districts in the region.
Daniel Rodriguez is the incoming speaker for the Houston ISD Student Congress and recently asked the Houston school board for its support, such as providing transportation for a trip to Austin when the Texas Legislature reconvenes next year.
"We also want help for partnerships with companies that you can help us reach, and for materials and supplies at monthly meetings with (the Institute for Engagement) and, finally, we want good communication building with the district and ourselves," Rodriguez said.