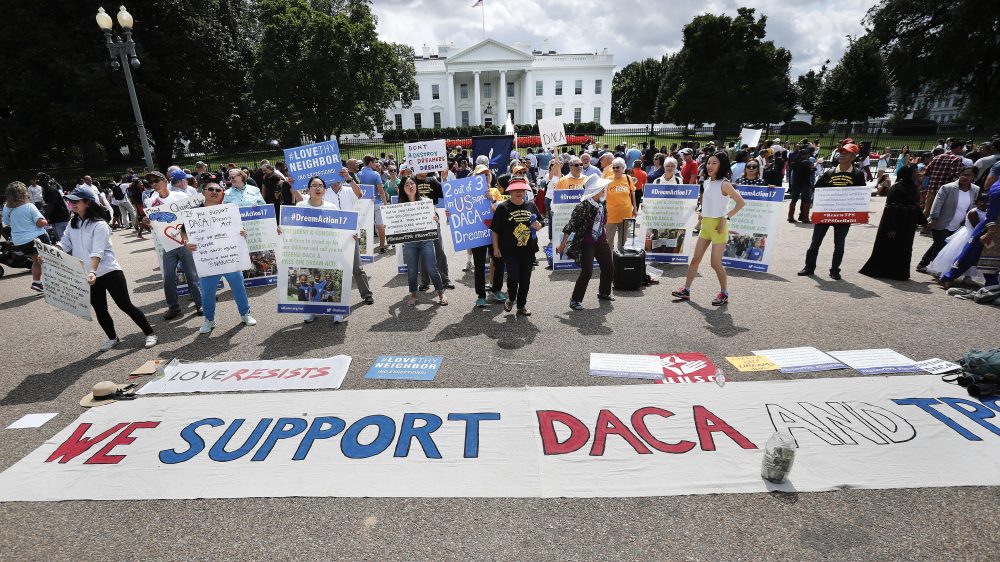 The Mexican American Legal Defense and Educational Fund (MALDEF) announced Tuesday that federal judge Andrew Hanen has allowed 22 recipients of the Deferred Action for Childhood Arrivals (DACA) to be defendants in the lawsuit the Texas Attorney General Ken Paxton filed this month with the goal of ending the Obama-era program.
Through MALDEF, the 22 DACA recipients had filed what is called a motion for intervention so that they could be defendants. Their argument was that, given the opposition the Trump Administration has against DACA, the federal government officials who are listed as defendants wouldn't represent them adequately.
The Trump Administration announced in September 2017 its intention to end DACA, but now the problem is the subject of ongoing litigation.
Since it was created in the summer of 2012, DACA has protected from deportation hundreds of thousands of undocumented immigrants who arrived in the United States as minors.
Thomas Saenz, MALDEF's president and general counsel, commented in a news release about the authorization granted by Judge Hanen, who works in the U.S. District Court for the Southern District of Texas.
For Saenz, the fact that the 22 DACA recipients are able to intervene in the litigation as defendants "ensures that this case will not go forward as a sweetheart arrangement between non-adversaries who agree with each other on almost every relevant issue."