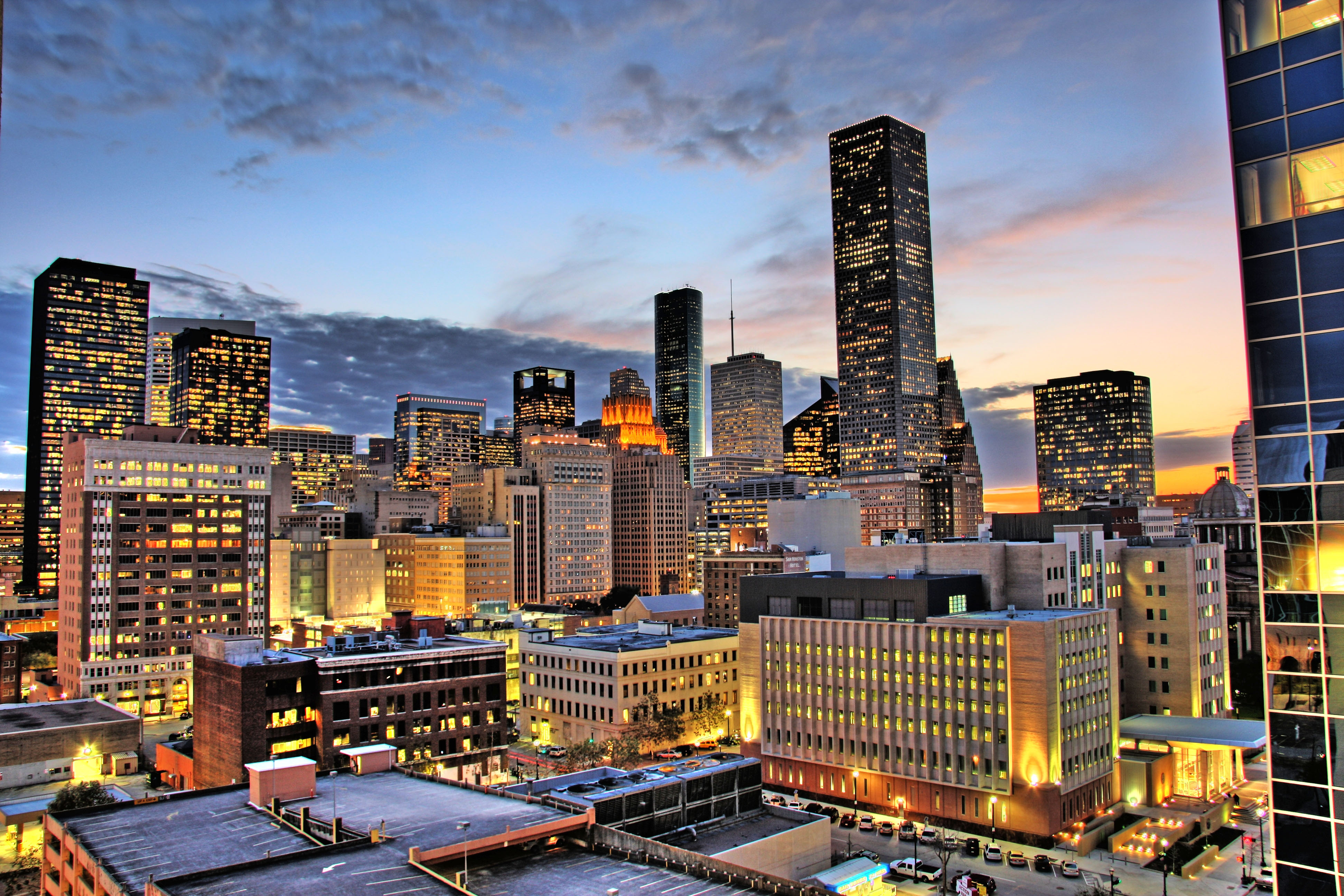 For decades, Houston has been all about growth, at times leading the nation in creating jobs and bringing in new residents.
But what if in the coming years, that growth slows? Or stops?
A new report commissioned by the Center for Houston's Future raises concerns. It found three big factors that could limit growth: not enough educated workers, a region plagued by traffic and flooding, and last but certainly not least, a diminished oil industry.
From 2014 to early 2017, the U.S. energy industry cut almost 60,000 oilfield jobs as oil prices tanked. That was just for extraction companies, the number doesn't count thousands of other jobs lost in other parts of the industry and in related sectors.
For Jim Honefenger, the layoffs brought back memories of the last oil bust in the 1980's.
"I knew people that were reservoir engineers that were selling cars in Denver," he said.
Honefenger is a Houston consultant who helps engineers and geologists find work in the industry. Lately, he said, that's been hard to do.
To be clear, oil has rebounded since the recent bust. The amount of oil coming out of West Texas is helping break records. But hiring hasn't kept up. Only about 6,400 of those oilfield jobs have come back since a 10-year employment low in December of 2017.
"The industry has a fear of over-hiring, they don't want to have to lay off people again," Honefenger said. "And they have a fear of the wrong hire. It's a very costly thing to hire the wrong person in a team that's stretched very, very thin."
To survive the downturn, companies have focused on more efficient drilling technology, automating the process and looking for other cost-cutting measures. Down the road, that could mean they don't need as many people.
"We don't really see, and the research doesn't show, that these higher-paying oil and gas jobs are coming back anytime soon," said Brett Perlman, President and CEO of the Center for Houston's Future.
The city has fared the downturn better than some expected. Perlman's group has found that the oil job losses were offset by gains in the healthcare, retail and service industries, among others. But Houston still depends on people getting paychecks from oil because, more so than with other industries, those workers create other jobs.
"Obviously they shop in our stores, they go to restaurants, they shop for clothing," Perlman said. "So really, these high value jobs are what drive our economic future."
Perlman warned the city can't rely on continued growth in the oil industry like it used to, and that's not just because of automation. The industry is also struggling to attract a new generation of college graduates.
"Students are going to figure out where they're going to get paid the most, and that's where they're going to go," said Ken Medlock, head of the Center for Energy Studies at Rice University's Baker Institute. "You saw that in the early to mid 2000's, you saw that in the 1990's, you're seeing that today."
Texas Railroad Commissioner Wayne Christian, one of the state's top oil and gas regulators, recently told lawmakers he thinks young people are less interested in oil jobs because of "politically correct-driven, environmental, anti-oil and gas science."
Medlock called that rhetoric "counter-productive," arguing that young people just want interesting challenges.
"If the industry is not successful in talking about the types of issues that it is constantly grappling with, and presenting those as interesting problems to solve rather than things that can lead to the end of days, then it's going to be difficult to attract people into that space," he said.
According to Medlock, the broader energy sector could keep Houston thriving. Local wind companies are growing, there's a budding oil export market on the Gulf Coast, and high-tech workers could be needed to help build a "smarter" electric grid.
The Center for Houston's Future's report says something has to break the city's reliance on oil jobs. The group warns that Houston's economy is already losing ground to Dallas, which has seen growth in the finance and insurance sectors, and has been attracting big retail companies.