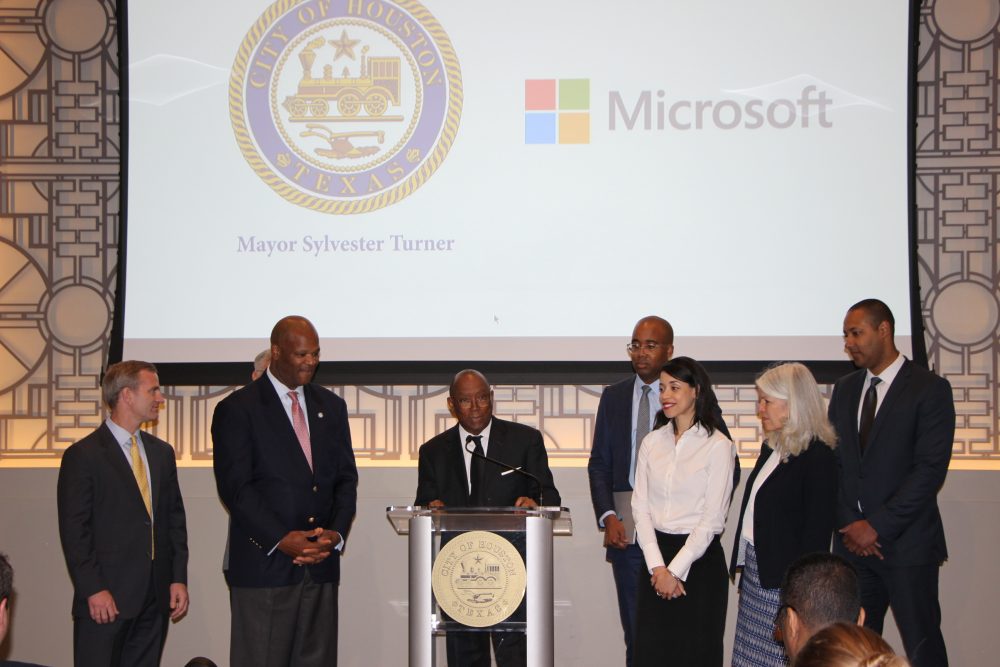 The City of Houston has entered into an alliance with Microsoft to bring the Internet of Things, or IoT, to the city.
It's a broad concept and basically means the connection of the digital with the physical world.
Cameron Carr, director of IoT Solutions at Microsoft, said they want to make Houston a connected city.
"We have sensors, artificial intelligence, cloud that's connecting various parts of the city and making it all work together in unison," he said.
One field where this could be used is public transportation.
"Connecting the buses, understanding how drivers are doing at any given time, reducing the cost of gas; that also reduces emissions," Carr said.
Data security and privacy will be a big part of it as well.
Houston is the first city for such a partnership with Microsoft.
It follows a number of announcements over the past months to move Houston closer to being an innovation hub.