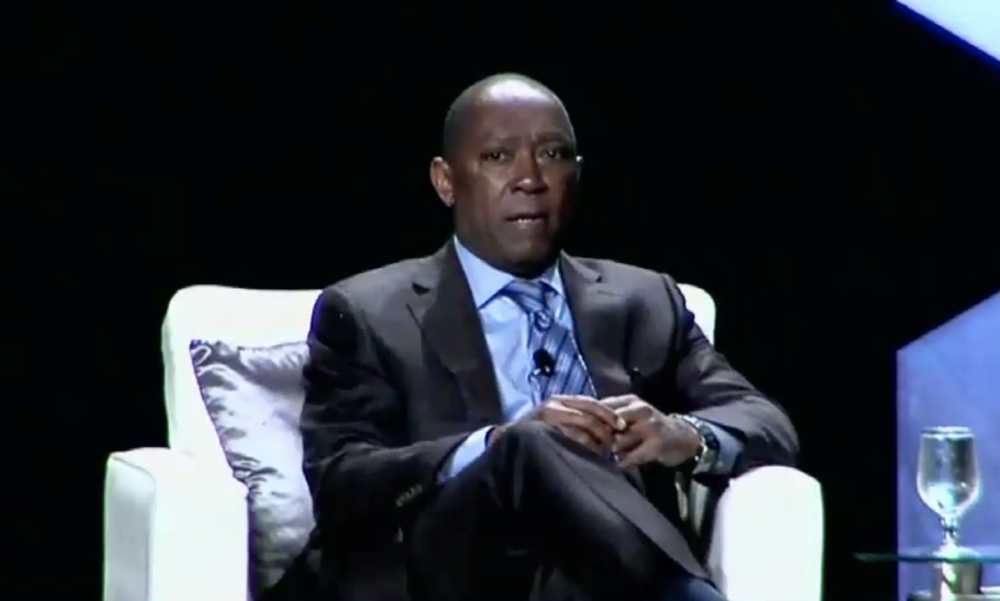 Mayor Sylvester Turner wants Houston voters to lift the city's revenue cap, in order to hire more police and fire fighters and to harden the city against cyberattacks. Turner issued the call as part of his annual State of the City address to the Greater Houston Partnership.
Mayor Turner said Houston's current approach to funding public safety – restricting revenue to pay for essential services while the city's population continues to grow – is unsustainable. "As a comparison," he said, "Chicago has nearly 13,000 police officers covering 275 square miles. The city of Houston has 5,100 police officers covering 640 square miles, and almost one third of those officers are eligible to retire today."
Turner said that, at a minimum, the Houston Police Department needs to hire an additional 500 to 600 officers.
Press Conference: Greater Houston Partnership #StateofHou https://t.co/IgnFxH82LF

— Sylvester Turner (@SylvesterTurner) May 1, 2018
"In 2006," Turner said, "former Mayor Bill White asked the voters to raise $90 million on top of the revenue cap. I will simply say to you that in order for us to have more police officers in the city, the assets that we need, that we need to do something similar or we need to do something to address these concerns."
Turner said the city also needs to improve technology to combat cyber threats. He pointed to the ransomware attack that crippled Atlanta's municipal government in March and said that Houston is just as vulnerable.
The mayor is preparing to present his 2019 budget to Houston's City Council. Turner said the budget will close a $114 million gap. For the third year in a row, the budget will require departments to reduce spending. Turner said the city will save more than $80 million by eliminating vacant positions. But he noted that Houston is also facing another potential debt crisis in the form of unfunded healthcare benefits for retired city employees.