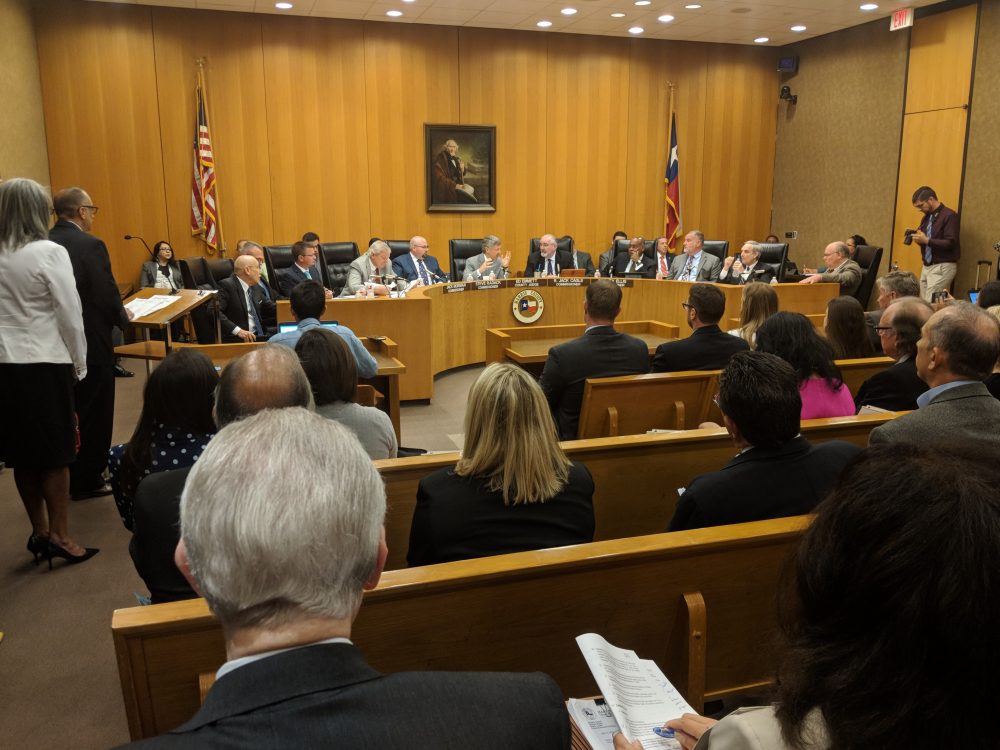 Harris County is asking for a special election to decide on bonds funding projects such as home buyouts, a third Houston reservoir, and bayou widening.
The special election, if approved by Governor Greg Abbott, will take place on August 25, 2018. County Judge Ed Emmett said he expects the bonds to total to $2.5 billion.
County commissioners heard from community advocates during public comment. Advocates are urging the county to keep resource-strapped neighborhoods and transparency in mind while designing the bond packages.
"So much in the past has been done kind of behind closed doors and has been done in a way that really wasn't fairly distributed across the country," said Jim Blackburn, a Rice University professor and flood control expert. "If we can take care of that problem and can get the community behind us then I think we can really pass this bond issue but it's going to be difficult."
County officials said they will be talking to community groups, suggesting the possibility of holding a community meeting to discuss priorities.
"We're trying to deal with projects that help the most people, we've said that over and over," said Judge Emmett. "It's not a matter of saying socio-economic this or that, it's 'how are we going to help the most people in our community.'"
Emmett added that the county wants to "involve the public as much as possible."