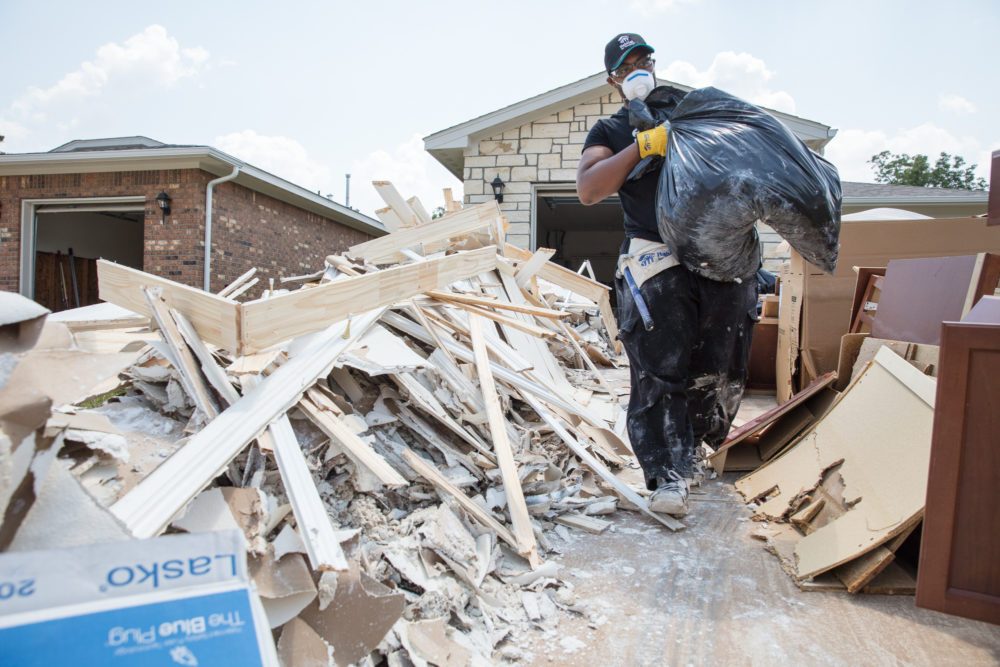 To better protect tenants in times of disaster, lawyers are asking Texas lawmakers to change state property code to prevent the repetition of eviction problems that occurred after Hurricane Harvey.
Among proposals is a push for a 30-day pause on evictions during a disaster to give people enough time to get home and move out.
After many Houstonians fled their homes because of Harvey-related flooding, landlords abruptly ended thousands of leases, saying apartments were uninhabitable.
Many tenants were given five days to vacate their homes after their lease was terminated.
"Five days is just not enough," said Nelson Mock, a lawyer with Texas Rio Grande Legal Aid.
"Some people didn't even get these notices," Mock said.
Because so many people were away from their homes to avoid flooding, they never received warning that their lease had ended and they had to leave.
Mock and his colleagues offered legal aid to Harvey victims along the coast. At a Texas House of Representatives hearing he recommended several changes to the property code.
Along with the 30-day pause on evictions in disaster areas, Mock recommended that landlords be required to return security deposits to tenants if their home is deemed uninhabitable after a disaster.