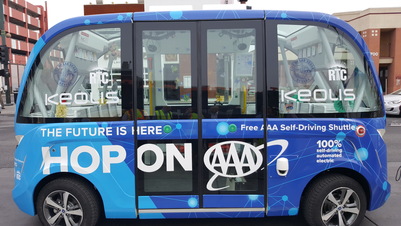 Students at Texas Southern University will have access to a free autonomous shuttle bus, later this year. The Metropolitan Transit Authority of Harris County (Metro) board, in a unanimous vote, approved up to $250,000 for the first stage of an automated vehicle pilot program.
The vehicle will be limited to a mile-long path on campus, driving at 12-miles-per-hour. An operator will be on board the shuttle, at all times.
The shuttle is the first venture into autonomous vehicles for Metro.
"One of our requests as a committee was that we get a briefing on what Phase II, and onward, of this looks like," Metro Board Member Christof Spieler said, during Thursday's Metro Board of Directors meeting. "And we're looking forward to that discussion, to make sure that this isn't just a one-time pilot; but, rather, something that really is the beginning of an exploration of what's possible here."
In a press release, Metro said it will use the Texas Southern University pilot to study how autonomous vehicles may be used on short routes, as well as in business parks and medical centers.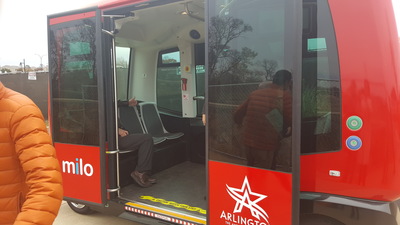 "The location is ideal and its transportation studies program provides the type of academic expertise needed. It also allows us to explore how this technology can be applied on a greater scale," Metro President & CEO Tom Lambert said, in the statement.
MORE: METRO's Kimberly Williams Discusses Driverless Bus Program