Maternal morbidity rates in Harris County are rising, and rates are outpacing state and national trends.
Researchers organized by the Houston Endowment heard from mothers and looked at data specific to Harris County.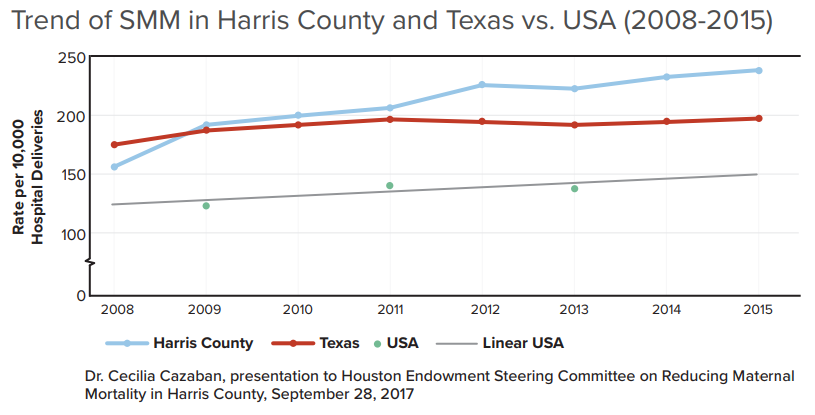 "The need for an ICU care, significant hemorrhage, hypertensive crisis, those types of things. It's clear our patients are sicker in Harris County which makes them even more vulnerable for mortality," said Dr. Sean Blackwell, who was involved with the report. He says mothers "often times get great care during pregnancy and then after birth but then they sometimes can not make that continuation for the help that they need."
Blackwell says a lack of access to continued care can cause problems well into a year after birth.
"There's definitely socio-economic and ethnic interactions here," Blackwell said. "African American women have a much higher rate of maternal mortality and also probably have on average greater barriers to care."
Morbidity rates are also up nationally, and the U.S. Senate is expected to vote next month on a bill that would form state-level committees to investigate pregnancy-related deaths.