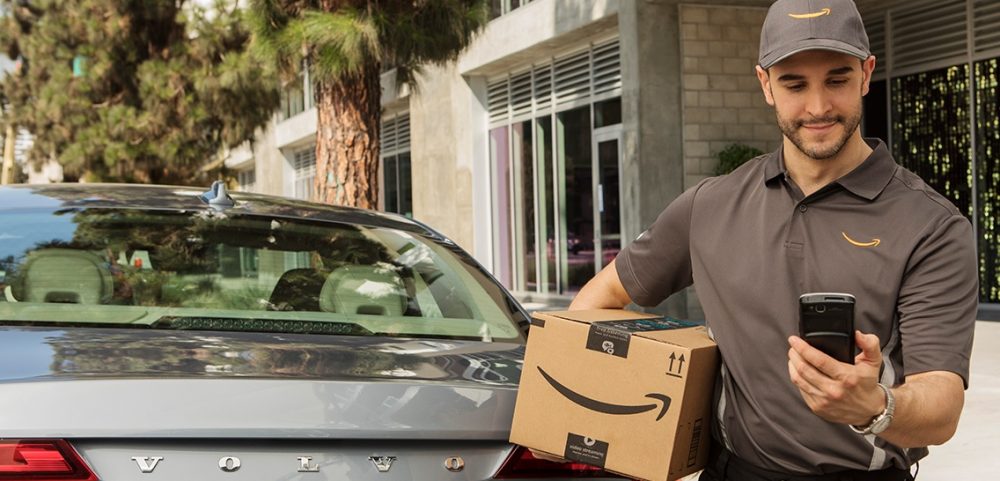 Houston is one of the cities where Amazon has launched a service by which customers will be able to have their purchases delivered to their cars.
Using the Amazon Key App, customers can use this service, which is presented as one of the options at checkout and has no extra cost for Prime members.
The service doesn't work on all car makes, only on Buick, Cadillac, Chevrolet and Volvo, specifically with vehicles manufactured in 2015 or later and that have an active OnStar account or an active Volvo On Call account.
According to Amazon, this new service –which works with Same Day delivery, Two-Day delivery and Standard Shipping— is available on "tens of millions of items," but there are size limitations and the company can't deliver products that are heavier than 50 pounds.
"We're always innovating on behalf of our customers and this is something that we heard from them," said Amazon spokesperson Alyssa Bronikowski, who added that the company's customers look for convenient and secure shipping options "and the car is just the next natural step beyond in home, which we launched last fall."
The delivery personnel who deliver the products place them in the vehicle's trunk after requesting that it opens using OnStar or Volvo On Call.
Security
Amazon underlined it is making security a paramount factor with measures such as an "encrypted authentication process." "A customer can lock access to their vehicle at any time up until delivery," Bronikowski also noted.
Additionally, the delivery personnel will only leave the vehicle after it has been re-locked and Amazon doesn't have access to customers' OnStar or Volvo On Call login details.
For Andrew Whinston, a professor who teaches at the University of Texas at Austin's McCombs School of Business and specializes in electronic commerce, Amazon's new service proves the company is going in "new directions."
Whinston thinks that the new service can be an alternative for customers who are reluctant about Amazon's home delivery. "You could avoid having the delivery within your house. I mean, you're always thinking about the house as something more private than your car."
Moreover, Whinston said the new service is surely appealing for millenials because they are used to using this kind of technology, but also to other "groups of people," such as old people who "may be a little more comfortable having somebody put it in the car and then they go out and get it."
Austin and Dallas are other Texas cities where the new service is available.