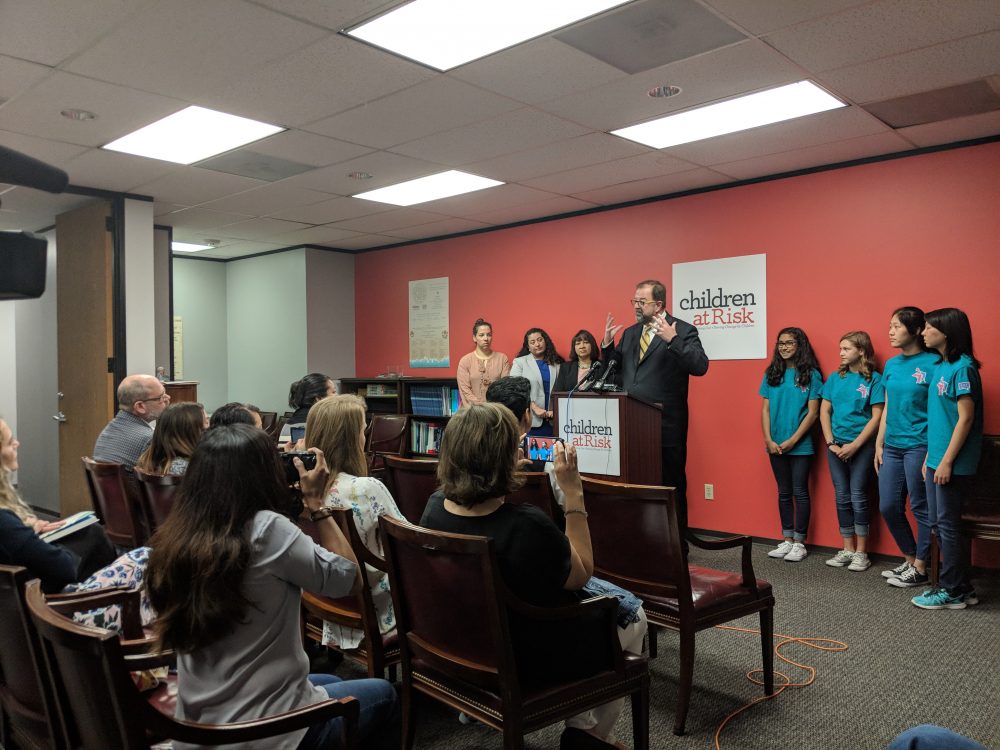 Area advocacy group Children At Risk will collect data on families displaced by Hurricane Harvey through an app designed by students.
A Sartartia Middle School all-girls coding club demonstrated their app "S.A.Y Houston," short for "Stories About You," where kids are encouraged to share their Harvey experiences.
"Our goal is to get children to take this survey so we can collect more information on them and then we'll send the data collected to Children at Risk," said student Tracy Wei.
Children At Risk said they want to keep a focus on children in temporary housing who were displaced by Harvey.
"Our message really is don't forget that there's still a lot of kids in recovery," said Bob Sanborn of Children At Risk. "We aren't back to being normal or great as a city until all these kids are in school and all these kids are taken care of."
FEMA said nearly seven hundred households in Harris County are in hotels right now.