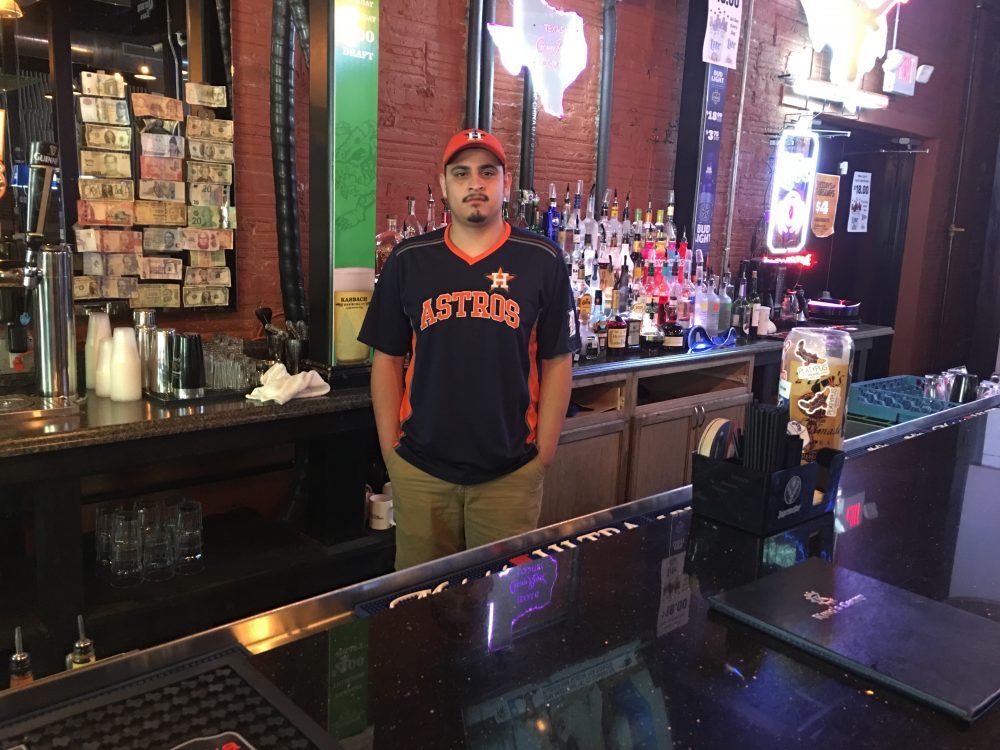 The Houston Rockets take on the Minnesota Timberwolves Wednesday in Game 2 of their first round NBA playoff series.
In East Downtown, across the street from the Houston Dynamo stadium, King's Court Bar and Kitchen gets most of its traffic during soccer games.
But not just. Assistant manager Eddie Juarez expects a bump in business during the Rockets' playoff run.
"We get a lot of foot traffic here because of seeing how the Toyota Center is just down the street," he said. "It's a good place for people to come before the game and after the game."
But this doesn't apply to the average Houston bar.
According to business data firm Womply, the impact of having an NBA team in the playoffs didn't help Houston bars very much last year.
"Relative to what we saw nationally, there was either a lower increase in revenue or actually a decrease in some cases," Womply's Brad Plothow said.
Houston bars and lounges saw a 3 percent increase on game days and a 10 percent decrease on non-game days in the 2017 playoffs.
That compares to an average of 25 percent increase on game days in other playoff cities.
Granted, the Rockets were eliminated in the Western Conference semifinals last year.
Bars' revenue increased in every round, so with the Rockets having the best record in the NBA and expected to go far, it may look better for Houston this year.