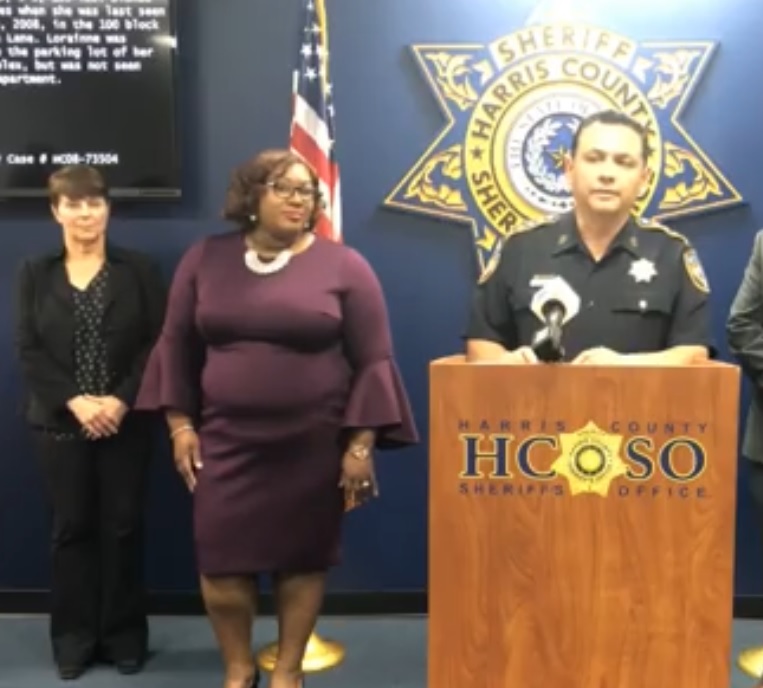 Sheriff Ed Gonzalez is encouraging Harris County residents to take part in the 'Missing in Harris County Day', a free event that will take place on Sunday, April 22, to provide an opportunity to report missing persons and meet representatives from local law enforcement agencies, as well as from other organizations, who work on this type of cases.
This is the fourth edition of the event, which started in 2015. Since that year, 15 missing persons have been found, according to the Harris County Institute of Forensic Sciences (HCIFS).
In addition to the Harris County Sheriff's Office, the Harris County Community Services Department, the HCIFS and other organizations, Texas Center for the Missing is one of the partners that organize the event, which will take place at Texas Southern University –specifically at the Barbara Jordan-Mickey Leland School of Public Affairs– from 10 a.m. to 3 p.m.
Local data
During a press conference Sheriff Gonzalez held to announce the event, Beth Alberts, Chief Executive Officer (CEO) of Texas Center for the Missing, noted that more than 14,000 people were reported missing in the greater Houston area in 2017.
Among other things, people who attend the event will be able to enter information into the National Missing and Unidentified Persons System (NamUs).
Sheriff Gonzalez noted that the event intends "to provide these families a chance to speak directly with investigators who want to help."
The event's organizers also encourage attendees to provide DNA samples with a cheek swab to be entered into missing persons databases for identification purposes.
Additionally, the organizers recommend that attendees bring a photo ID, as well as photos of the missing person with identifying features, medical records along with identifying documents and, if possible, two biological relatives of the missing person.
"This is an opportunity to have a community of support and hope to support every missing person's family in our area, so we are really encouraging everybody to come out," Alberts underscored.
This is the first year the event –which is using the hash tag #MissingInHC in social media— is being held in conjunction with 'Missing in North Texas Day'.
Press Conference Announcing Missing in Harris County Day: https://t.co/0gnm1JgMdh

Join us Wednesday (tomorrow) @ 11:30 am, 1200 Baker St. (Media Room)! #MissingInHC #hounews pic.twitter.com/fDFFvsRfvd

— HCSOTexas (@HCSOTexas) April 17, 2018