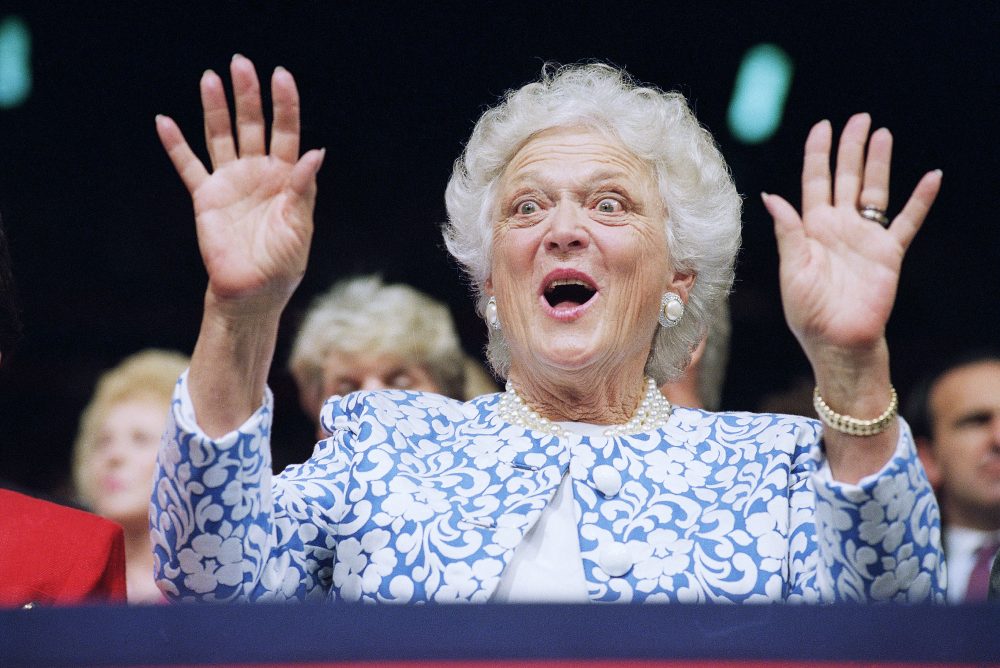 From Barbara Bush's many positions in public life, including as the wife of a Congressman, the wife of an ambassador, the wife of a Vice President, and as First Lady, she often had a front row seat for the key political moments of much of the latter half of the 20th century.
And it all started right here in the Bayou City in the early 1960s when George H.W. Bush was tapped to run for chairman of the Harris County Republican Party. She campaigned with her husband touring much of the Houston area. And University of Houston historian Dr. Nancy Beck Young says that allowed her to make connections with voters her husband could not — especially female voters.
And she continued to make those kinds of connections with the nation when she became First Lady.
"In large part, her legacy was being not Nancy Reagan," Beck Young said.
Reagan garnered some controversy for consulting with an astrologer and owning numerous designer gowns. Meanwhile, her successor stood in stark relief.
"Barbara Bush is not someone who cared ever a whole lot about designer gowns," Beck Young said. "Her most famous wardrobe was actually a piece of jewelry — her fake pearl necklace. And she made no bones about the fact that her pearls were fake."
And that helped her connect with America, Beck Young says.
"She came across as everyone's grandmother, with her white hair, her compassionate attitude toward the american people — but also her no nonsense personality," she said.
In the audio above, Dr. Beck Young tells Houston Matters producer Joshua Zinn more about Barbara Bush's legacy.