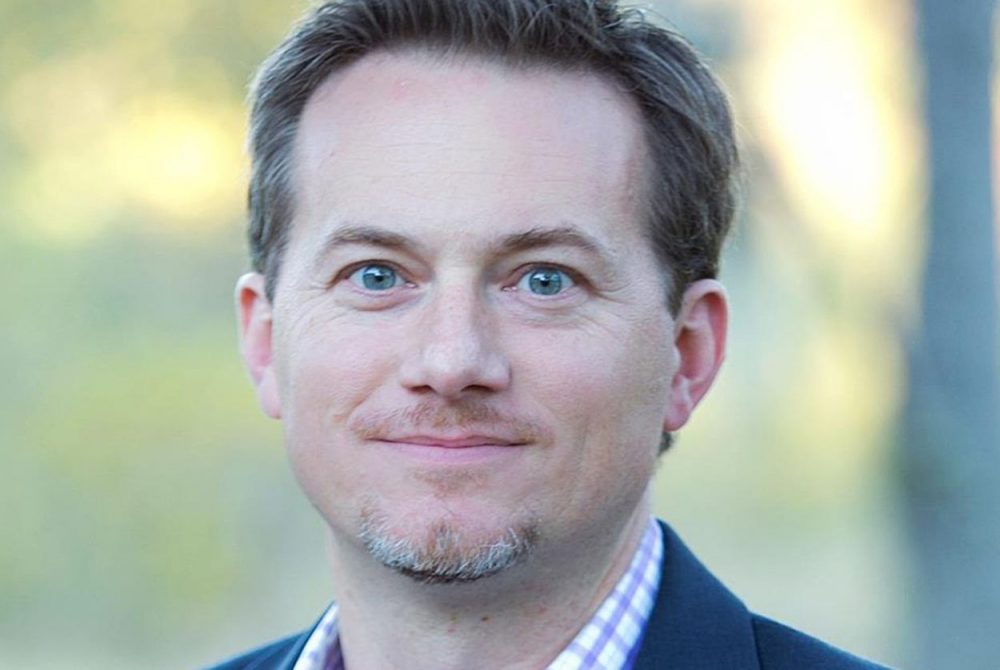 One of the two Republican candidates running for U.S. Rep. Blake Farenthold's seat has cut ties with a political consulting firm that recently fired an employee — a prominent GOP operative — amid allegations that he made his former fiancee his sex slave.
The candidate, Michael Cloud, cut ties with the firm, RedRock Strategies of Nevada, as soon as he learned about the accusations against its then-political affairs director, Benjamin Sparks, according to Cloud's campaign. Cloud, a former chairman of the Victoria County GOP, is running against Bech Bruun, the ex-chairman of the Texas Water Development Board, in the Republican runoff for Texas' 27th Congressional District. Farenthold, a Corpus Christi Republican, resigned last month amid sexual harassment allegations and a related ethics investigation.
Sparks was charged last week with a misdemeanor count of domestic battery stemming from a late March dispute with his ex-fiancee. In the lead-up to the incident, he "sexually enslaved and battered" her, the Las Vegas Review-Journal reported earlier this month, citing copies of emails and text messages provided by the woman. She also gave the newspaper a contract spelling out her responsibilities as a "slave in training" to Sparks.
Sparks — who has worked on congressional and national campaigns, including Mitt Romney's 2012 presidential bid — was fired from RedRock Strategies soon after the police began investigating the dispute, according to the Review-Journal. The woman told the newspaper that Sparks ran away to Texas without his belongings in the wake of the altercation.
"Immediately upon hearing disturbing accusations against a man that worked at a firm we retained briefly for political advice, we terminated their contract," Cloud spokesman Brian Cruickshanks said in a statement Monday night, responding to a Tribune inquiry earlier in the day. "The alleged behavior is shocking and goes against everything Michael Cloud believes in. Our campaign has no ties with RedRock Strategies."
Cruickshanks did not respond to a follow-up question Tuesday morning about whether Sparks personally worked for the campaign, either as part of its contract with the firm or in any other capacity.
The Cloud campaign's connection to RedRock Strategies came to light Sunday, when it was required to file a fundraising report with the Federal Election Commission covering its activity between Feb. 15 and March 31. Among the roughly $40,000 in spending disclosed by the campaign was a payment for $5,677 to RedRock Strategies for "Campaign consulting services."
The expense came four days after Cloud finished a surprisingly strong second in the six-way primary for the 27th District, getting 34 percent of the vote to Bruun's 36 percent. Cloud has gained more momentum since the primary, earning the support of all four former rivals and the national anti-tax group the Club for Growth, which endorsed him Tuesday.
Bruun's campaign said Cloud's decision to hire the firm should not be dismissed.
"The voters in this district are tired of sex scandals," Steve Ray, Bruun's general consultant, said in a statement. "This connection raises serious questions about Mr. Cloud's judgement. Congressional District 27 deserves to have a representative who can not only be trusted, but understands the difference between right and wrong."
Farenthold, who previously announced he would not seek re-election, abruptly stepped down April 6 amid long-building scrutiny over the revelation last year that he used $84,000 from a taxpayer-funded account to settle a sexual harassment case. Gov. Greg Abbott has not yet scheduled a special election to fill the seat for the rest of Farenthold's term.