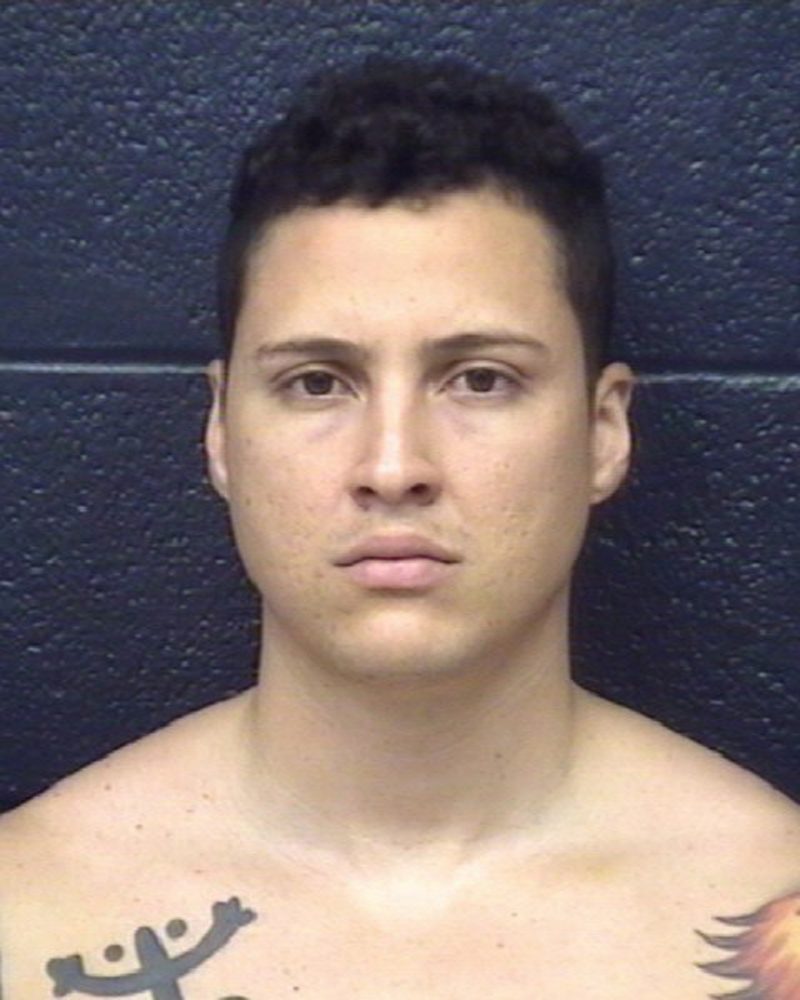 A supervisor for the U.S. Border Patrol killed a woman with whom he was romantically involved and her 1-year-old child before calling 911 claiming to have discovered the bodies near a park along the border with Mexico, Texas authorities said Tuesday.
Ronald Anthony Burgos Aviles, 28, was being held without bond in the Webb County jail on two counts of capital murder.
Joe Baeza, police spokesman in the border city of Laredo, said Burgos Aviles was identified as a person of interest within an hour of the 911 call Monday, but Baeza declined to elaborate.
He said Grizelda Hernandez, 27, and her son, Dominick Alexander Hernandez, likely were killed Monday near the park, which is adjacent to the Rio Grande and just south of the World Trade Bridge that carries traffic between the U.S. and Mexico.
Burgos Aviles and the woman were in a romantic relationship, Baeza said. The investigation will determine if Dominick was Burgos Aviles' child.
"This isn't over," Baeza said. "This investigation is just barely getting started."
Authorities declined to provide the manner of death for the two. Online jail records do not indicate an attorney for Burgos Aviles to answer the allegations.
Burgos Aviles was a nine-year veteran of the Border Patrol, Baeza said, and had been promoted last year.
Jason Owens, Border Patrol chief for the agency's Laredo sector, said at a news conference Tuesday that the deaths represent a "horrific tragedy."
"The actions of this individual, if true, are both inexcusable and reprehensible," Owens said. "No one is more sickened than we are at the thought of someone wearing this uniform committing such a heinous act."
Baeza said investigators are working to learn more about Burgos Aviles' relationship with Hernandez and many other aspects of the case, such as whether the suspect acted alone or had help.
Webb County District Attorney Isidro Alaniz said it's too early to determine if prosecutors will seek the death penalty, adding that the case "is being given extreme priority."