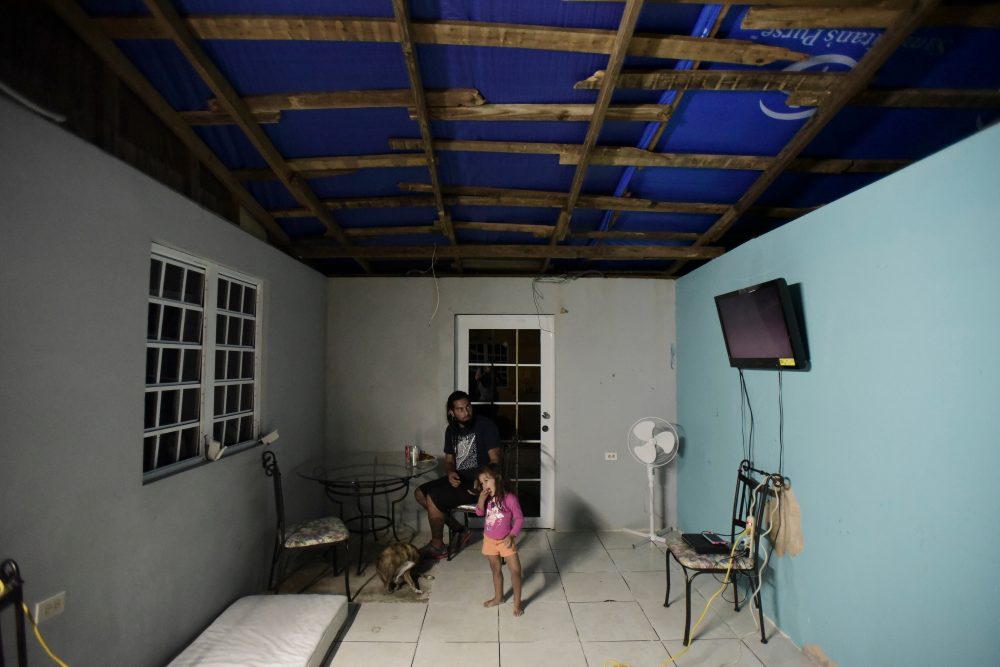 The Federal Emergency Management Agency awarded contracts for hurricane supplies without adequately researching whether winning bidders could deliver what they promised, according to a new investigation by Democrats on a Senate oversight committee.
The investigation followed disclosures by The Associated Press in November that a newly created Florida company with an unproven record had won more than $30 million in FEMA contracts to provide 500,000 tarps and 60,000 rolls of plastic sheeting for repairs after Hurricane Maria damaged tens of thousands of homes in Puerto Rico. That vendor, Bronze Star LLC of St. Cloud, Florida, never delivered those urgently needed supplies.
The report from Democrats on the Senate Committee on Homeland Security and Governmental Affairs described failures by the Trump administration that prevented timely delivery of tarps and sheeting to hurricane victims after the summer's storms. It focused on the Bronze Star contract and another awarded to Global Computers and Networks LLC of Fort Washington, Pennsylvania.
Bronze Star was formed less than two months before bidding on FEMA's tarp and sheeting contracts. Global Computers registered as a federal government contractor in September, about one month before it won its FEMA contract.
FEMA, an agency under the Homeland Security Department, had awarded Global Computers a $33.9 million contract to provide 500,000 tarps but canceled the deal about five weeks later because of the company's failure to provide any tarps. FEMA also terminated Bronze Star's contracts without paying any money after about four weeks.
The report said FEMA officials were required to determine that a bidding company was capable of fulfilling a contract, and FEMA was permitted under federal rules to rank a proposal from a company with demonstrated successful past performance higher than one with no experience offering a lower price.
"Once again we've seen massive contracts awarded to individuals and companies that would seem to have no capacity to deliver," Sen. Claire McCaskill, D-Mo., said in a statement. She called the contracts "a failure to safeguard tax dollars and a failure to deliver desperately needed goods and services."
The Homeland Security Department's inspector general is still investigating the contracts.
The head of Global Computers, Dominique Pereira, told the AP late Monday that the company has been cooperating with federal investigators but declined further comment. Phone calls to Bronze Star's offices in Florida went unanswered throughout the day Monday.
One of Bronze Star's owners, Kayon Jones, told the AP previously that manufacturers he contacted before bidding on the contracts assured him they could provide the tarps but later said they could not meet the government's requirements. Jones said supplying the materials was problematic because most of the raw materials came out of Houston, which was hit hard by Hurricane Harvey. He said he sought a waiver from FEMA to allow him to order tarps from a Chinese manufacturer and for more time, but FEMA denied the request.
Jones, who served in the Navy from 1997 to 2000, said he picked the Bronze Star name because he has another company with the word star in it. Neither he nor his brother, who is the firm's co-owner and also is a veteran, earned the Bronze Star military commendation.