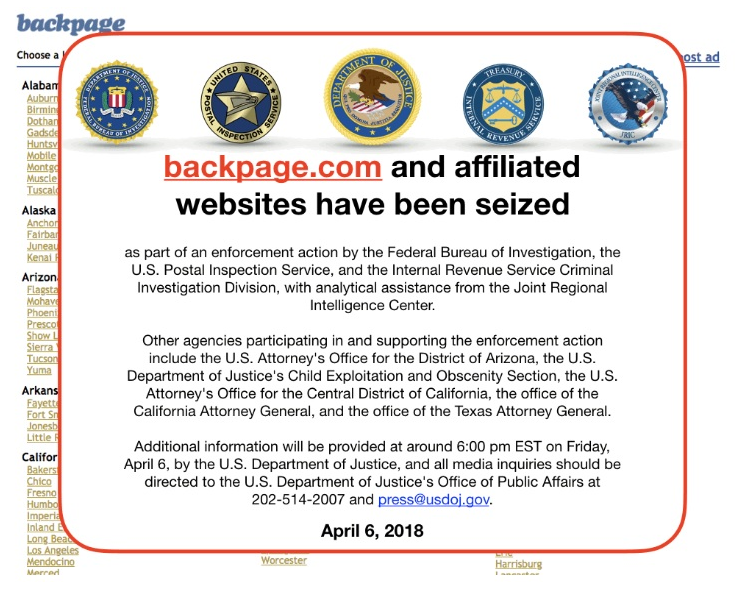 Backpage.com made $500 million in revenues from prostitution ads, according to an indictment unsealed Monday. Backpage, a classified ads site tied to underage sex trafficking, was seized by federal authorities Friday.
The seizure comes two years after the arrest of the site's founder in Houston, which was a joint investigation between Texas and California officials.
Texas Attorney General Paxton released a video statement Monday praising the seizure.
"By taking down Backpage, we are undoubtedly saving lives and sparing many others from the horrors of human trafficking which is a form of modern day slavery," Paxton said.
Paxton's office says Backpage operated in 97 countries worldwide.