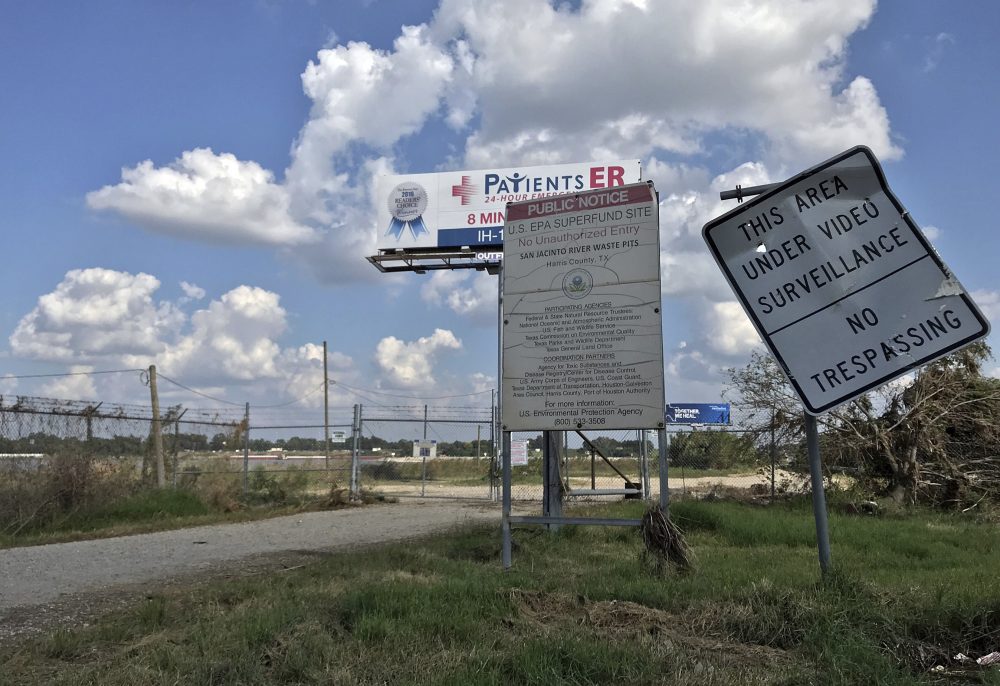 The EPA says it has reached an agreement with two companies that will remove more than 200-thousand cubic yards of toxic waste from the San Jacinto River Waste Pits. The EPA says its agreement with the International Paper Company and McGinnes Industrial Maintenance will cost $115 million.
In an emailed statement, EPA Administrator Scott Pruitt said the agreement marks the next step in his commitment to the people of Harris County to expedite the remediation of the San Jacinto Waste Pits site.
"EPA will ensure that the remedial design removes all the contamination as quickly and safely as possible and permanently protects the health and safety of the surrounding communities and the San Jacinto River," Pruitt said.
The U.S. Army Corps of Engineers will help install engineering controls to keep the site safe before excavation begins. The waste from a paper mill was first pumped into the pits in the mid-1960s and is contaminated with dioxins. The chemical compounds are highly toxic and can cause cancer and reproductive and developmental problems.
The remediation will take nearly 2 ½ years to complete. The companies responsible for the clean-up have previously opposed the plan. They say the cap on the pits is secure and attempts to remove the material could result in a harmful spill.
Run-off from the San Jacinto River ends up in Galveston Bay. The Galveston Bay Foundation in a statement said it applauds the clean-up plan.