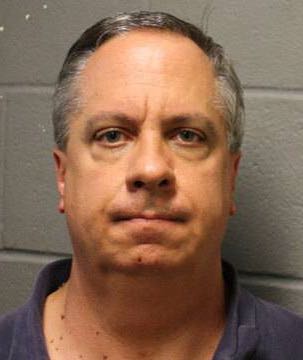 The second in command of the Harris County Treasurer's Office, Gregory Wayne Lueb, is accused of stealing tens of thousands of dollars from a county credit union to pay a dominatrix who was blackmailing him.
Lueb was arrested Thursday, April 5, and charged with felony theft of up to $30,000. Prosecutors said the 56-year-old was fired from the treasurer's office this week.
A court document said he texted with a woman he met online. Lueb told investigators they had a submissive relationship and the woman eventually demanded money and threatened to tell his wife.
Prosecutors said he obtained cash advances from the credit union while making fraudulent deposits.
A Harris County district attorney's spokesman said the dominatrix hasn't been identified but the investigation continues. Lueb's attorney didn't immediately return a call.
Press conference: ranking county treasury official charged with theft in financial public corruption investigation https://t.co/VZgB3hKhCu

— Harris County DA (@HarrisCountyDAO) April 6, 2018
Press conf https://t.co/ATQtjFhq4d

— Harris County DA (@HarrisCountyDAO) April 6, 2018
Lt. Mauro Alvarado joins @HarrisCountyDAO at @CrimeStopHOU to announce arrest of county treasurer's office employee on theft charges. pic.twitter.com/kEPKBZJDXC

— HCSOTexas (@HCSOTexas) April 6, 2018
BREAKING: Ranking county treasury official charged with theft in financial public-corruption investigation.

— Harris County DA (@HarrisCountyDAO) April 6, 2018