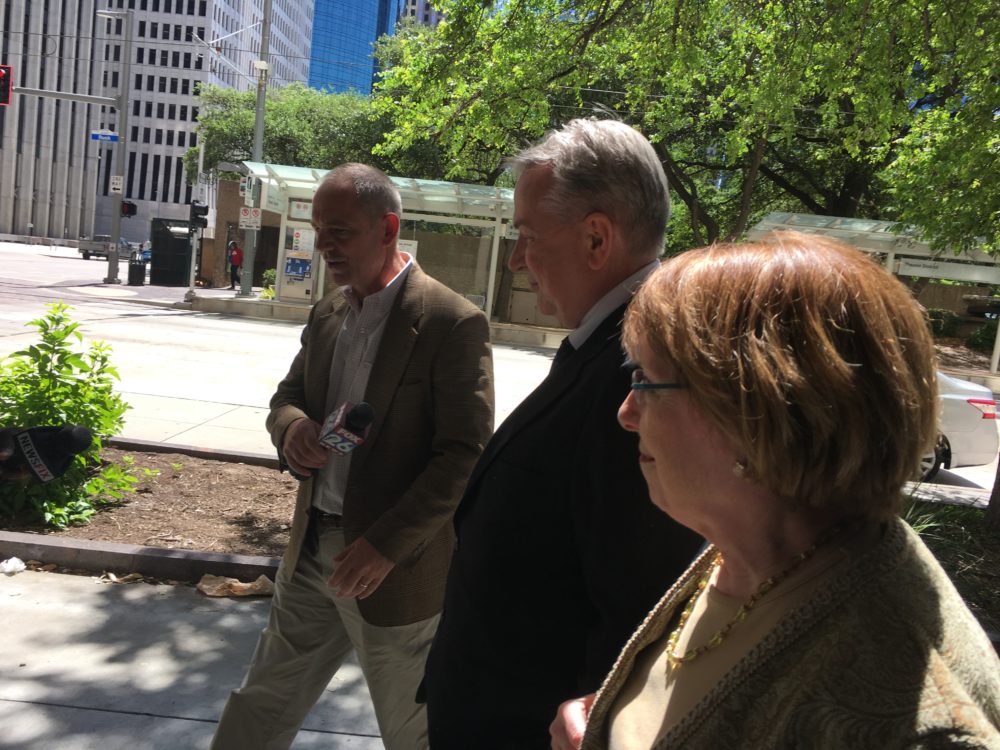 The defense has rested in the trial of former Congressman Steve Stockman. Stockman himself did not testify.
Attorney Sean Buckley said the defense team had hoped to call several witnesses to testify about Stockman's humanitarian missions to Africa. They wanted to counter the government's argument that Stockman's Africa trips were a ruse to raise money for one of his congressional campaigns.
In the end, the rules of evidence only allowed the defense to call one additional witness. Stevie Bidjoua Sianard, an administrative assistant at the World Health Organization, acted as Stockman's translator on several of his trips to the Republic of the Congo and the Democratic Republic of the Congo.
After Judge Lee Rosenthal dismissed the jury, Stockman confirmed that he had decided not to testify and that he was satisfied with the legal counsel he'd received on this point.
The government will deliver its closing argument Monday morning. The defense is expected to do so Monday afternoon.