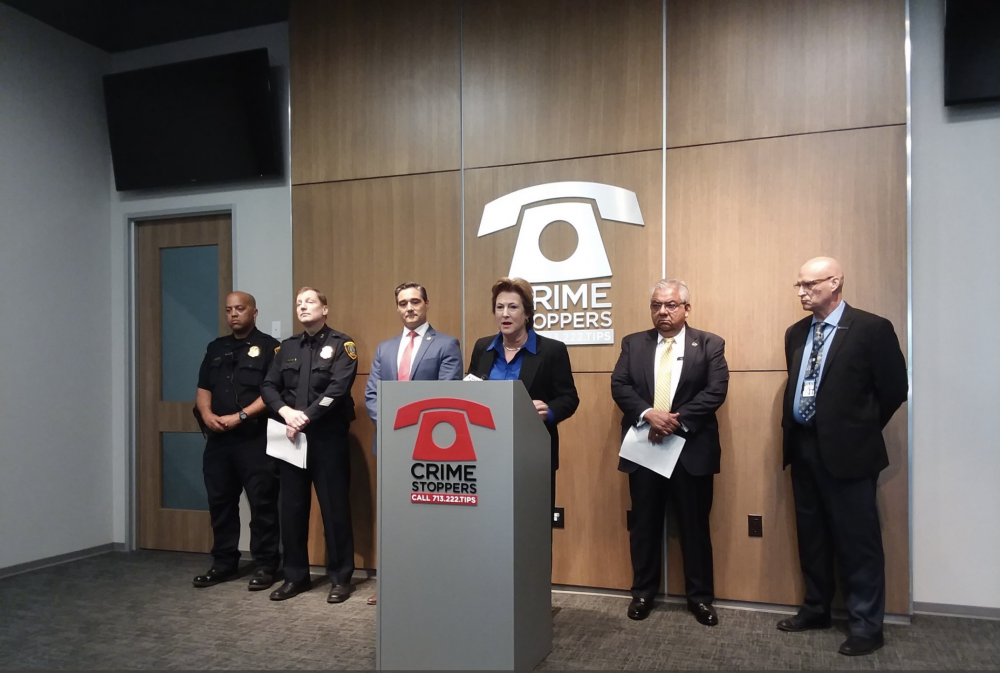 The Harris County District Attorney's office said on Thursday a total of four people are now facing charges in connection with the crash that happened on February 28 on the I-45 Feeder Road at El Dorado Boulevard. 20-year-old Veronica Rivas was indicted this week on two counts of vehicular manslaughter.
Also facing charges under a new Harris County initiative is 24-year-old Devin Jackson, the son of the owner of the Crescent City Connection Sports and Oyster Bar, the place where Rivas and her 17-year-old friend were drinking prior to the crash. He's accused of providing alcohol to a minor.
Facing the same charge is 23-year-old John C. Medina. He also has an additional charge of aggravated perjury by lying to a grand jury.
A bartender is facing charges as well. 40-year-old Amy L. Allen is charged with acting with criminal negligence by allowing the underaged women to drink.
36-year-old Shayla Joseph and her three-month-old son Braylan Joseph were killed in that crash.
District Attorney Kim Ogg said the charges come as part of a new initiative to stem the county's high drunk driving rates. According to TxDOT's figures, 159 people were killed in drunk driving crashes in Harris County in 2016.
"We are ground zero for alcohol related car crashes and deaths in the United States," said Ogg. "We really couldn't do worse as our current record."
To try to stem those high numbers, Ogg explained they're now investigating where a drunk driver obtained alcohol before causing a fatal wreck.
"We track the source of the alcohol to a specific person and place and that's what this investigation represents, that's exactly what we've done," said Ogg.
Ogg added that the bars themselves could also face administrative penalties from the County Attorney and the Texas Alcoholic Beverage Commission if they're found to have served someone prior to a fatal crash.