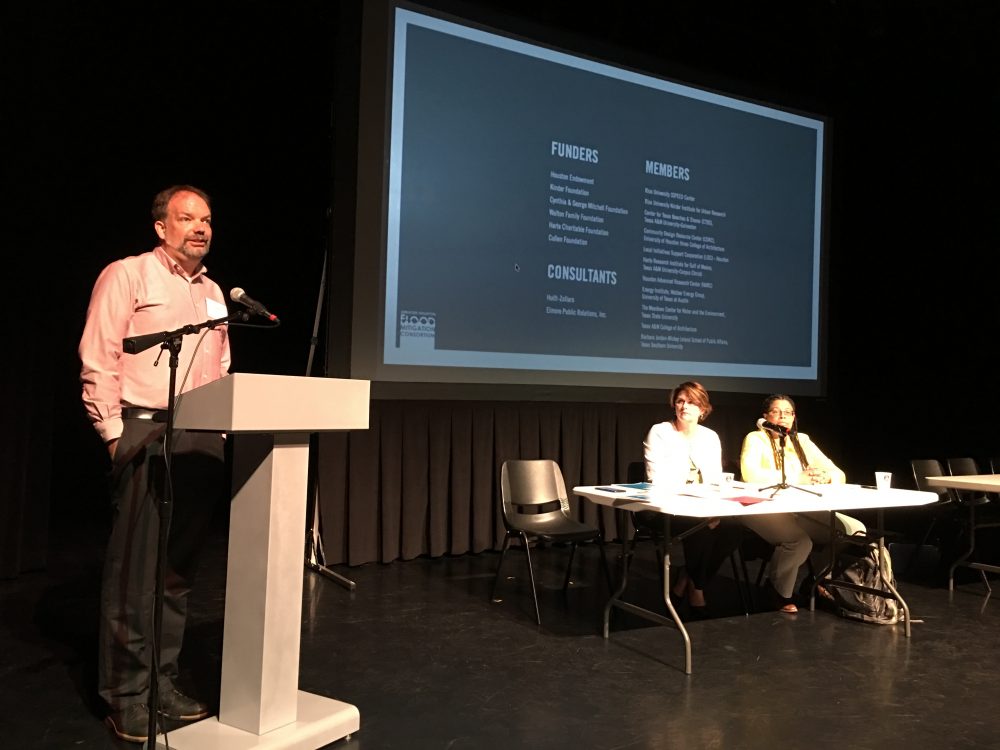 There is no way to eliminate flooding in Houston, but the goal must be to minimize the impact.
That's the general conclusion of a report by the Greater Houston Flood Mitigation Consortium.
It addresses several ideas, including a third reservoir, regulatory changes and the scope of home buyouts.
Project manager Christof Spieler with design firm Huitt-Zollars said the much talked-about third reservoir, as currently proposed, would only address flooding from future development, "rather than to deal with existing flooding problems in the Addicks, Barker, Buffalo Bayou or Cypress Creek watersheds."
The consortium formed shortly after Harvey hit Houston. It consists of flooding researchers from across southeast Texas.
MORE: Christof Spieler with the Greater Houston Flood Mitigation Consortium discusses the report in detail on Houston Matters.