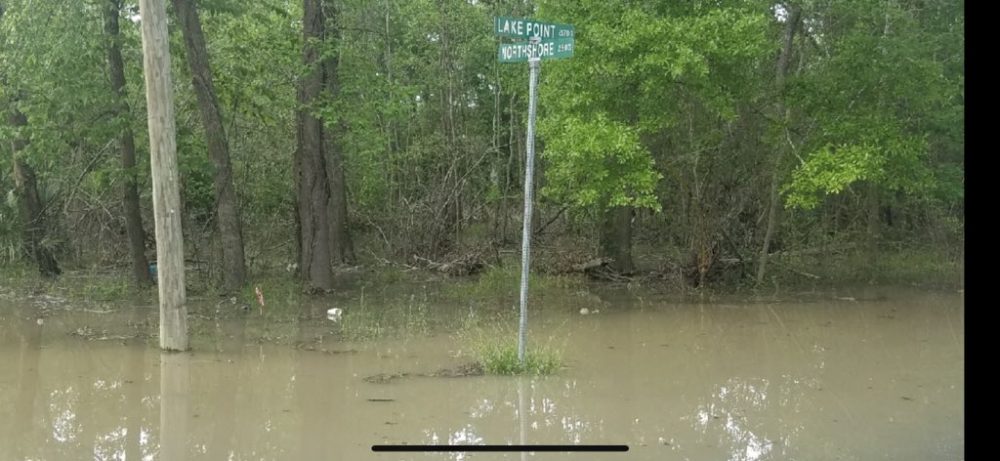 The Harris County Flood Control District (HCFCD) informed Friday that a flood warning is in effect for the West and East Forks of the San Jacinto River because upstream storm water run-off in Montgomery, San Jacinto and Liberty counties is moving south and southeast through the river system.
The HCFCD reported in a news release that, regarding the West Fork of the San Jacinto River at Humble, the river crested and fell overnight, but a secondary rise and peak at near the same level as Thursday is expected through late Saturday into early morning Sunday.
According to the news release, minor flooding continues along the immediate river banks in the Northshore subdivision with several streets flooded and street flooding will continue through much of the weekend in the Northshore and Bellaeu Woods subdivisions, as well as at the US 59 U-turns under the highway bridge.
As for East Fork of the San Jacinto River, the HCFCD reported that the river is rising as run-off from Peach Creek and the upper portion of the East Fork of the San Jacinto River moves downstream.
The news release added the river will exceed its banks on Friday and rise to moderate flood levels on Saturday morning.
The HCFCD anticipates streets in the subdivision south of FM 1485 and on the west side of the river will begin to flood on Friday afternoon, including Riverside Drive and Chinquapin Lane.
The HCFCD also recommended residents along the West and East Forks of the San Jacinto River to remain on alert about rising water and changing river conditions over the weekend.