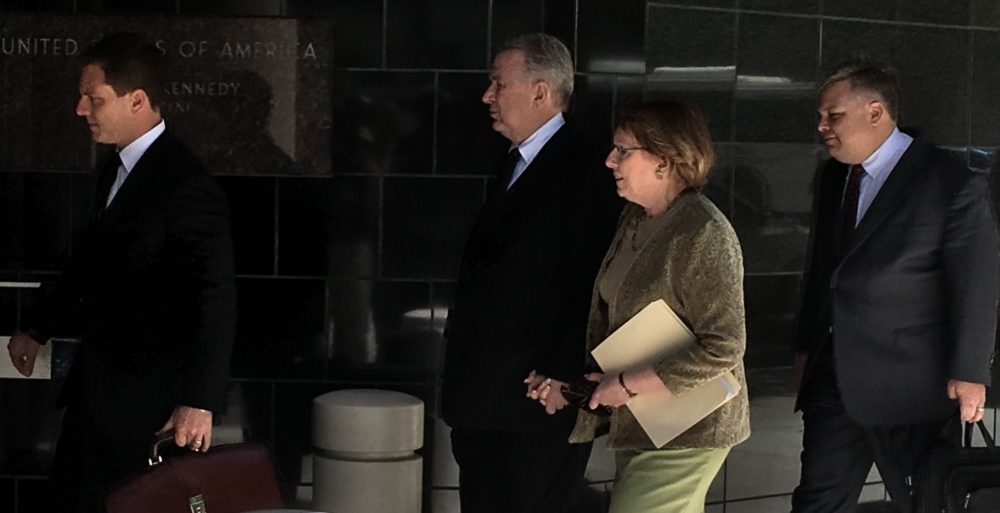 The second week of former Congressman Steve Stockman's trial gets underway this morning at Houston's federal courthouse. The government charges that Stockman diverted charitable contributions to pay for campaign and personal expenses.
The week opens with attorney and self-described "undercover journalist" Benjamin Wetmore back on the stand. Stockman hired Wetmore in 2013 to run surveillance of State Representative James White (R-Hillister), who Stockman feared as a potential primary challenger.
Wetmore, who has been evasive under questioning, planted an intern in White's office, armed with recording equipment, with the aim of catching White saying or doing something embarrassing. The effort turned up nothing, but cost Stockman tens of thousands of dollars.
The prosecution says Stockman paid for the surveillance using money he'd been given for charitable purposes. Defense counsel Sean Buckley calls Wetmore's testimony "a sideshow" that has nothing to do with the allegations against his client.
Stockman represented Houston-area congressional districts from 1995 to 1997 and from 2013 to 2015. He faces 24 criminal counts, including multiple counts of mail and wire fraud, money laundering, making false statements to the Federal Election Commission, and tax evasion.