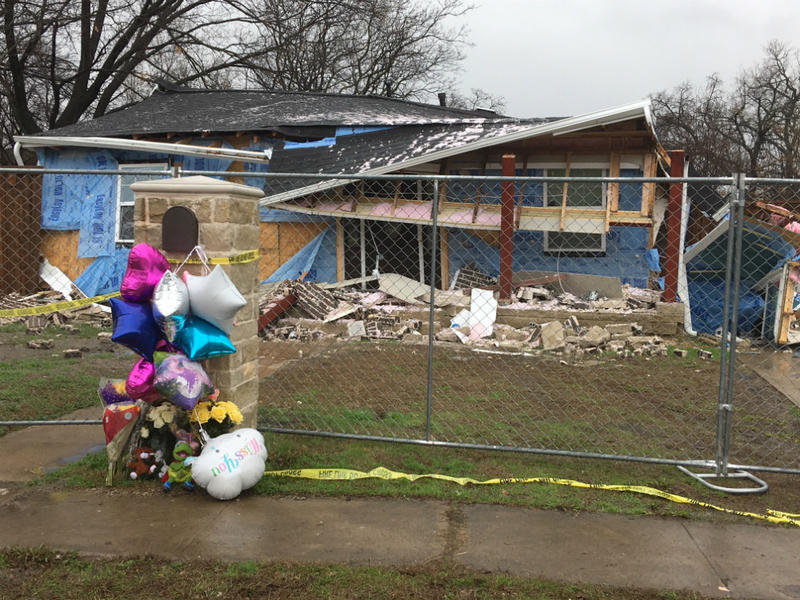 A new report says Atmos Energy was aware of gas leaks in a Northwest Dallas neighborhood nearly two months before a house exploded, killing a 12-year-old girl.
The preliminary report by the National Transportation Safety Board finds leaks were first detected in the area on Jan. 1. That's based on a review of odor reports and Atmos activity in the neighborhood.
After the house explosion on Espanola Drive on Feb. 23, investigators identified three sections of a pipe that failed a pressure test. One section was behind the house — investigators say it had a crack that ran around the circumference of the pipe.
Around 300 people were forced to evacuate their homes after the explosion.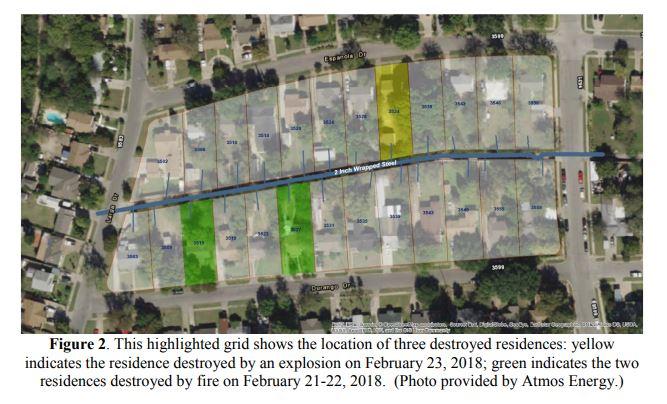 Two days prior to the fatal incident, work crews from Atmos were in the neighborhood to investigate gas-related fires — one on Feb. 21 and another on Feb. 22 — at two houses on nearby Durango Drive.
Prior to the Espanola Drive explosion, Dallas Fire-Rescue arson investigators had classified both incidents on Durango Drive as an "undetermined" cause. However, based on the nature of these two incidents, the NTSB is investigating whether these three incidents are related.
Several other leaks have since been identified throughout the neighborhood.
On March 1, Atmos shut off its gas distribution for about 2,800 residents while crews have been replacing pipeline in the neighborhood. The company says the project is almost complete.
Atmos deferred questions to NTSB. Atmos tells The Dallas Morning News that information in the NTSB report is preliminary and subject to change. "No conclusions about probable cause should be drawn from the contents of the preliminary report," the company says.