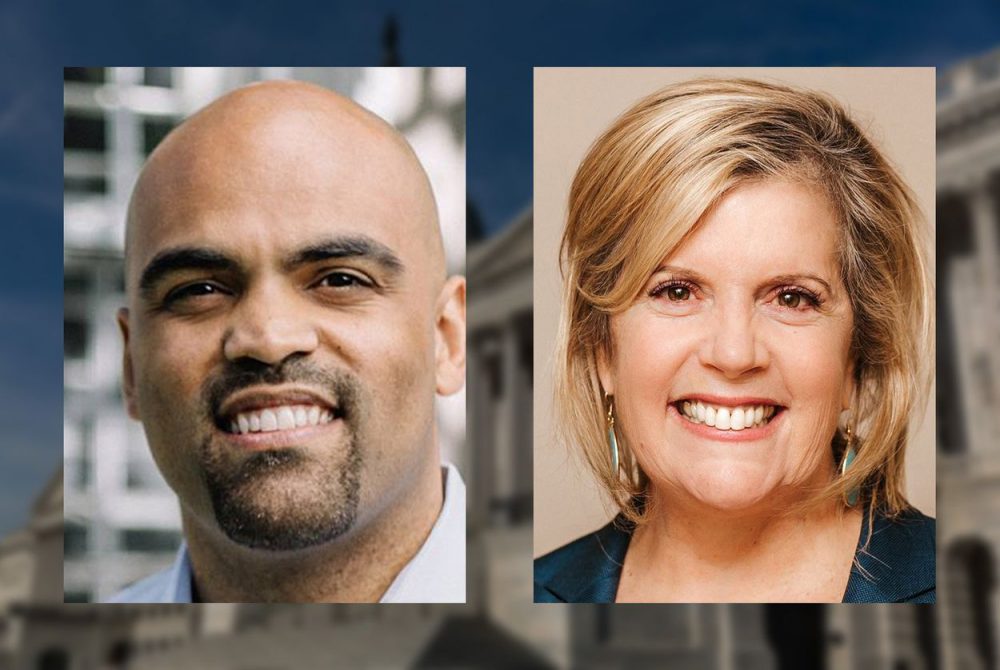 The House Democratic campaign arm may well be at war with another Texas Democrat.
Lillian Salerno, a Democratic House candidate in the Dallas-based Texas 32nd Congressional District, pushed out a fiery news release on Thursday afternoon when the Democratic Congressional Campaign Committee telegraphed its preference to her primary rival, former NFL football player Colin Allred.
"Folks here are sick and tired of a bunch of Washington insiders trying to make their decisions for them," she said. "But I'm not scared — I've stood up to power and fought for what's right my entire life."
"Texas hasn't elected a new woman to Congress in twenty-two years, and we're not taking it anymore," she added. "The DCCC would do well to remember: Don't mess with Texas women."
Last month, the DCCC sparked a backlash after inserting itself in the Democratic primary for the 7th Congressional District in Houston by dumping negative research about Democratic candidate Laura Moser online with an aim of preventing her from becoming the nominee there. Moser came in second and is now in a primary runoff.
Salerno is in a runoff against Allred for the nomination to take on U.S. Rep. Pete Sessions, a Dallas Republican, in the fall.
At issue was a new list the committee released called "Red to Blue" candidates. The designation serves to signal to donors and DCCC allies which candidates the committee believes should be top recipients for contributions.
Red to Blue is not technically an endorsement from the DCCC. But DCCC Chairman Ben Ray Lujan heaped praise on Allred in a committee news release on Thursday.
"Raised by a single mom who taught for 30 years in Dallas's public schools, Colin Allred has never lost touch with the community that shaped him," said DCCC Chairman Ben Ray Luján.
"Now, after representing his community on the football field and standing up for working people's dignity in the Obama administration, Colin is running to put everyday Texans before special interests. Colin's experience and new ideas will give North Texas a fresh start as they look to replace a politician who's spent 20-years too many in Washington."
In past cycles, the DCCC has named districts to its Red to Blue program, rather than specific candidates to avoid these kinds of flare ups.
The committee also named retired Air Force Intelligence Officer Gina Ortiz Jones to the program, who is running to take on U.S. Rep. Will Hurd, R-Helotes. Like Allred, she is in a runoff for her party's nomination. Both Allred and Jones significantly outpaced their closest rivals in the first round of the primary contest.
She carried 41 percent of the vote in her district, compared to rival Rick Trevino's 17 percent. Allred won 39 percent of the vote to Salerno's 18 percent.
Curiously, the DCCC avoided Thursday mentioning the third district that national Democrats are most invested in challenging: the Texas 7th. Moser's rival, attorney Lizzie Pannill Fletcher, is the favored candidate among many women in Congress recently interviewed by the Texas Tribune. But Democrats watching this race almost uniformly complain that the attack on Moser backfired and only strengthened her anti-establishment message.
As for the state of play in the 32nd District, Allred has backing from prominent Texans, including former state Sen. Wendy Davis, former Housing and Urban Development Secretary Julian Castro and former Dallas Mayor Ron Kirk. But Salerno has the support of EMILY's List, the influential national group that helps elect Democratic women who support abortion rights, and U.S. Sen. Kirsten Gillibrand, a national advocate of women candidates.
Salerno also has the backing of former Texas Agriculture Commissioner Jim Hightower, who lent some choice words to Salerno's news release: "The D-triple-C has gone d-triple-crazy, barging into local elections like clueless, antidemocratic potentates."